By Omega Ukama
Zeco Holdings (Zeco) shareholders on Friday resolved that directors of the engineering company should not be paid fees for the year ended December 30, 2017.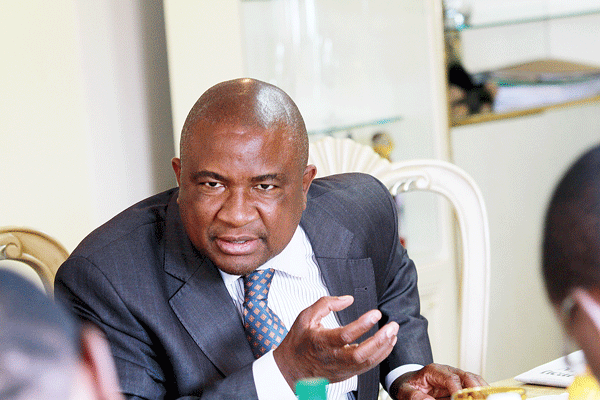 This comes as the company's performance has been persistently depressed for a decade, recording only losses since dollarisation in 2009. Its stock price currently anchors the local market with a value of $0,0002 after slumping from $0,024 in March, 2009.
Zeco shareholders met for the company's eighth annual general meeting last week, where the approval of directors' fees was one of the items on the agenda. It was proposed and resolved that the board not be paid.
The company says it is optimistic that the new government will usher in an environment which will bring better fortunes for it.
"Companies like Delward Engineering rely heavily on entities like the National Railways of Zimbabwe, so we are very happy about the resuscitation of that entity and we look forward to the economy recovering in this new dispensation, we are looking forward to a new dawn," Marshal Jonga, a non-executive director at Zeco, told the meeting.
Zeco board chairperson Philip Chiyangwa said the company saw some performance improvements in its subsidiary, Crittal Hope, during the year ended December 31, 2017. He said the subsidiary's performance was, however, affected by foreign currency shortages, adding that it is envisaged the subsidiary will perform better going forward.
"The industry was affected by increasing cost of raw materials due to foreign currency shortages. Positive performance is expected in 2018 due to a further improvement in the political and economic environment," he said in a statement accompanying the company's financials.
"Remodelling the subsidiary's business is now more realistic given the improvement in the new dispensation," the flamboyant businessman said.
The company says it plans to roll out new product lines that will include handy tools and farming implements. It says it has started filling up vacant positions in the organisation in preparation for the anticipated increased production.
During the period, the company has also been one of the least valued on the local stock market, with a market capitalisation of less than $100 000.
The company reported a loss of $2,13 million for the year ended December 31, 2017. — The Financial Gazette