By Vasco Chaya
Sungura kingpin Alick Macheso has become the latest musician to be honoured by Zimbabwe Business Awards Council. The Tafadzwa hit-maker yesterday received a Life Time Achievement Award in Business Excellence at a ceremony held at a Harare Hotel.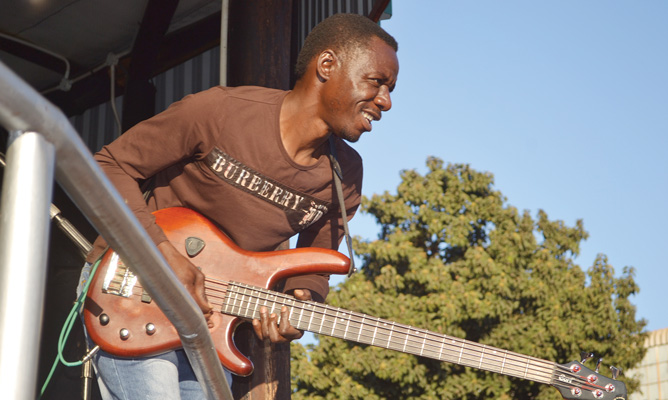 An emotional Macheso hailed Zimbabwe Business Awards Council and its founder Enrico Sibanda.
"I would like to thank you for appreciating my job. My job is not easy though it is meant to entertain people. I have been in this industry since 1983.
"But of late, the music industry has ceased to be viable due to rampant piracy," Macheso said in his acceptance speech.
Awards founder Sibanda described Macheso as a business brand.
"People have taken you for granted for a very long time calling you a musician, an artiste. We call you a businessman; we call you a father," he said.
The Shedia hit-maker is the latest artiste to be honoured by the Zimbabwe Business Awards Council. Other artistes who have been honoured include music superstar Oliver Mtukudzi, serial hitmaker Jah Prayzah, gospel rapper Mudiwa Hood as well as comedians Samantha "Gonyeti" Kureya and Tyra "Madam Boss" Chikocho.
Macheso's honour comes on the back of a recent campaign spearheaded by Nash Paints chairperson Tinashe Mutarisi to have the music star conferred with an honorary doctorate degree.
The Facebook campaign garnered 20 000 endorsements.
"Macheso is a musician par excellence and no one can dispute that. All of his albums are popular in Zimbabwe and abroad.
"Apart from this, I respect Macheso's passion in humanitarian work, no wonder why a big organisation such as Red Cross engaged him as their humanitarian brand ambassador.
"He is very passionate in trying to improve other people's lifestyle.
I once attended a funeral of his close relative in rural areas and I can testify that all the mourners ended up showering Macheso for his big heart," said Mutarisi. DailyNews