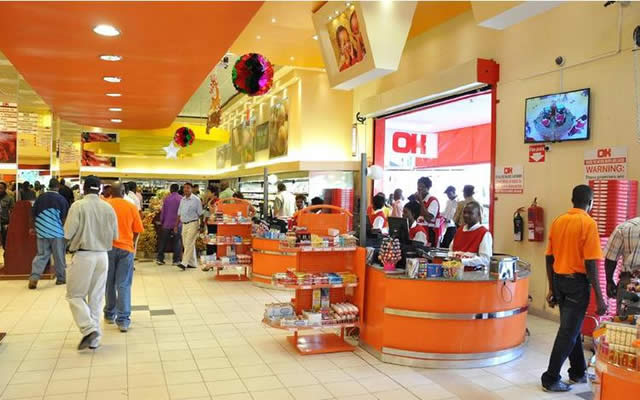 The group's chairperson David Lake yesterday said the strong growth reported at half -year continued through to the end of the financial year.
"The group delivered a significantly improved performance over prior year in both sales growth and profitability. The growth in sales and increased profitability are attributable to product availability, successful promotions, continued focus on customer service, and tighter internal controls," he said.
In the period under review, two new stores were opened in Harare while two others in the capital were closed in the last quarter as the group continued to rationalise its operations to improve efficiencies.
"OK Jason Moyo was expanded and refurbished, and the improved facilities in this store are generating meaningful sales.
Refurbishment work was also completed at OK Chegutu and the response from customers is pleasing," Lake said.
The leading retailer's revenue for the year improved by 23,4 percent to close the reporting period at $582,9 million, having increased from $472,4 million in the prior year. Profit before tax of $23,6 million was 165,6 percent up on prior year's $8,9 million.
Lake noted that the group's overheads growth was restricted to 16,6 percent which is below the revenue growth of 23,4 percent.
"Increases were attributable to, among others, staff costs, utility charges, bank charges and rentals. The cost lines that increased significantly were those corresponding directly with sales generated," he said.
The supermarket chain group operated free of debt as internally generated funds were adequate for working capital and capital expenditure requirements.
"Capital expenditure for the year was $15,5 million, up from $10,9 million in prior year as the group continued with its refurbishment exercise to improve existing facilities as well as expand its trading footprint," Lake added.
The OK Zimbabwe further indicated that his company, which plans to continue improving profitability through growing sales and managing its costs in the coming year, declared a final dividend of 0,51 cents per share.
The final dividend brought the total dividend declared for the year to 0,71 cents per share.
"The economic outlook is encouraging as the government is putting emphasis on economic resuscitation and growth.
"Refurbishment work will be carried out on a number of stores and expansion is planned in identified areas where the group presently is inadequately represented," he said. — The Financial Gazette