Mujuru estate saga takes new twist
The battle between former vice president Joice Mujuru and step-children of her late husband retired general Solomon Mujuru over a Borrowdale house has taken a new twist after the widow approached the High Court seeking to retain the property.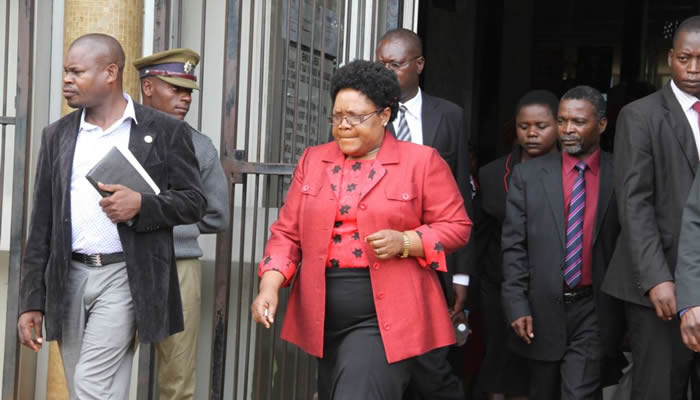 In the application, Joice cites the executor Stern Mufara, Master of the High Court, Smartvest Wealth Managers (Private) Limited and the late general's 12 children as respondents.
Joice, who is represented by Gloria Sithole, is seeking an order barring the sale of the property to pay off creditors, claiming the house at number 95/96 Hogerty Hill, Harare, is her matrimonial home.
Mufara had set in motion a move to sell the house to Smartvest Wealth Managers to pay off creditors, but Joice is challenging the decision.
She also wants Mufara to be removed as executor of her late husband's estate.
"In this application, I am seeking the following order declaring the following: an order declaring the property known as Stand number 95/96 Hogerty Hill Township, Harare, was the matrimonial home between applicant (Joice) and her deceased husband Solomon Tapfumaneyi Ruzambu Mujuru."
She is further demanding: "An order declaring that the property devolves onto the applicant as surviving spouse in terms of Sections 3 and 3A of the Deceased Estates Succession Act (Chapter 6:02)".
Apart from these demands, Joice also wants the High Court to declare an agreement of sale entered between the executor and Smartvest Wealth Managers null and void.
"It is evident that the agreement of sale has to be set aside because it was born out of unlawful conduct on the part of the first respondent and second respondent because of their failure to act after I had informed them that I was no longer consenting to the sale of the property," Joice said in an affidavit.  DailyNews