By Oliver Kazunga
The Parliamentary Portfolio Committee on Finance and Economic Development has demanded validation of the $500 million Zisco debt to authenticate the arrears before Government takes over the firm's liability.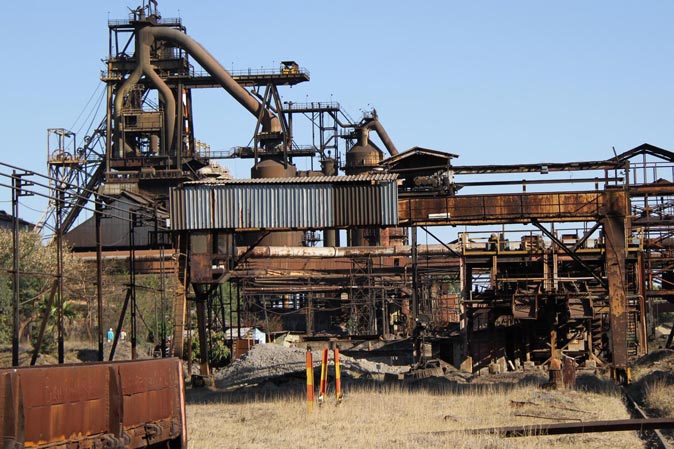 Assumption of the Zisco debt is part of initiatives aimed at attracting potential investment following a keen interest shown by a Hong Kong-based investor R and F, which last year signed a $1 billion deal to revive operations at Redcliff.
Finance and Economic Planning Minister Patrick Chinamasa last Thursday told Parliament that his portfolio committee has recommended the need for reconciliation of the Zisco debt.
"One of the committee's recommendations on Zisco debt is the need for the Debt Management Office to validate and reconcile the Zisco debt to ensure that the Government assumes the correct and authentic debt as provided for in Clause 5. Interest on debts needs to be validated by interest bureau companies and auditors," said the minister.
A schedule of the Bill indicates Zisco owes $211.9 million in external loans, $6 million to external suppliers, while $219 million is owed to domestic suppliers, utilities and statutory obligations and $57.6 million in domestic loans.
Clause 3 of the Bill indicates that the debts consist of liabilities incurred by Zisco before January 1, 2017, those validated and reconciled by the Debt Management Office and liabilities arising out of a Government guarantee or undertaking.
Minister Chinamasa said the committee had also recommended Government to provide clarity on what would happen to minority shareholders after Zisco takeover.
"The responsible minister must confirm that this intervention (Zisco takeover) will wipe out all minority interests without exception," he said.
In January, Government announced that it had gazetted Zisco (Debt Assumption) Bill, H.B 2, 2018 to take over close to $500 million owed by the firm.
In March, the Portfolio Committee on Finance and Economic Development chaired by Mr David Chapfika conducted marathon public consultations on the Zisco debt in Harare, Kwekwe, Gweru and Bulawayo.
Stakeholders in Bulawayo told the portfolio committee that Government should first carry out an audit to determine how, Zisco accrued arrears before taking over the $500 million debt.
Minister Chinamasa said the committee was also concerned with the level of inefficiency over the wage bill at Zisco.
"It was improper to continue engaging workers, who would come to work, log in and do nothing, thus, causing the ballooning of the employment related debts.
"This level of inefficiency should not be tolerated," he said, adding that the committee has recommended updating of the creditors list as well as availing of the debtors list for Zisco.
"The committee recommends verification of the list of ex-employees who are getting two months' salary arrears every month.
"Subject to this, the committee resolved to submit this Bill for approval by this House."
Zisco ceased operations at the height of economic challenges in 2008 resulting in more 5 000 people losing jobs.
Hopes for the revival of operations at the steel giant were rekindled in 2011 when an Indian steel manufacturer, Essar Global signed a $750 million transaction with Government to resuscitate operations at Zisco.
The deal collapsed due to political bickering in the then inclusive Government. The Chronicle