By Walter Nyamukondiwa
Chegutu West legislator Dexter Nduna was released on $200 bail last Friday after spending two nights in custody. Nduna is facing charges of public violence and discharging a firearm at a public place.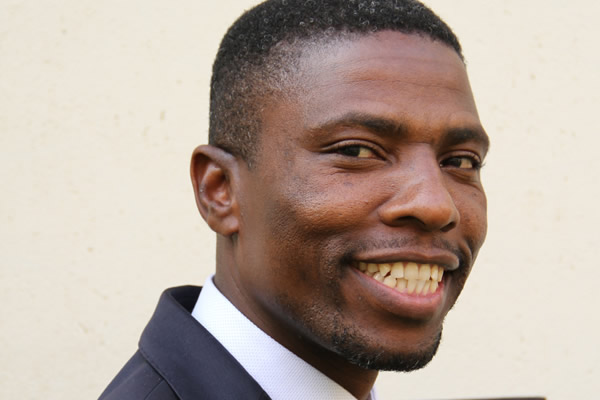 He is expected back in court for trial on July 16.
Magistrate Felix Chauromwe released Nduna after considering submissions by lawyer Mr Arthur Marara.
Mr Marara said Nduna was a suitable candidate for bail as he had so much to lose should he flee from justice.
His co-accused in the public violence charge Munyaradzi Simango (30) and Takemore Maphosa (18) were released on $50 bail each.
The trio were ordered to reside at their given addresses and not to interfere with witnesses.
In his bail ruling on Friday, Mr Chauromwe said the State had to provide compelling reasons to place someone in custody in line with requirements of the new Constitution which upholds the rights of citizens to freedom.
Unlike the previous Constitution which placed the burden on the accused to come up with convincing reasons for admission to bail, the current one demands that the State gives compelling reasons.
Nduna had been in custody since Wednesday last week, when he first appeared for initial remand.
The prosecutor Mr Vote Zishiri had opposed bail arguing that Nduna was a flight risk as he faced jail if convicted.
He argued that Nduna was a threat to the public as his charges involved violence while two of his alleged accomplices were still on the run.
Mr Zishiri argued their release would jeopardise investigations.
In releasing Nduna, Mr Chauromwe considered he was a sitting House of Assembly member, who had recently secured nomination to represent his party Zanu-PF in harmonised elections.
This diminished chances of him running away from justice, noted the magistrate.
His lawyer Mr Marara submitted that Nduna was a respected member of society and would not leave the country over charges that were not serious.
He argued the legislator would not risk losing his vast portfolio of properties and wealth by leaving the country.
Allegations are that Nduna and his supporters engaged in violence at Chinengundu Primary School, which led to the injury of one person.
The legislator allegedly fired five volleys of ammunition from a 9mm pistol.
The skirmishes were reportedly triggered by a misunderstanding between Nduna and his rival in the Chegutu West constituency primary elections. The Herald