By Professor Ken Mufuka
I was visiting Zimbabwe on tribal business when the coup against Robert Mugabe was unfolding. In fact, at the very moment of my landing at Harare airport, two immigration officers looked at my US passport. They were not fooled.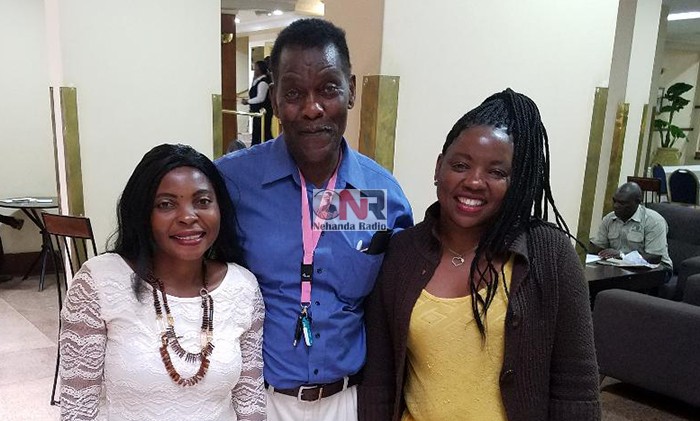 "We know who you are, "they told me. "Temperatures are high here. We want you to back to the US nicely. Look with your eyes and keep your mouth shut."I knew then that something big was cooking. I was surprised that Mukuru (and the Central Intelligence) were not up to snuff.
Judging by what followed, Zimbabweans were way ahead of their government. One wonders why and how they had tolerated such a disgusting government for thirty seven years.
This brings me to the issue at hand. Then, and now, the people, even when government proposes the New Economic Policy, namely, that Zimbabwe is Open for Business, the people are still ahead.
In the three months that I was away, November to February 2018, I found bubbly atmosphere that as last experienced in the 1980's. Freedom of expression, the laughter and mirth for which Zimbabweans are known all over the world had returned. Bishop Desmond Tutu one told us that Zimbabweans are either crying or laughing, and one does not know whether it is in sorrow or in mirth.
My welcome in Masvingo City offers a perfect illustration of the new Zimbabwe. As Governor Josiah Hungwe was introducing me to the nobility of the province, a group of the Shiri Clan members (including men) could not be restrained in their expressions of joy. Now the Shiri Clan is a special clan, honored in ancient times as keepers of the rain shrine, and excluded from military duties. Otherwise known as the Hungwe Clan in Karanga heartland, their girls are said to be the most beautiful girls among the Bantu.
My friend Fabian Mabaya said to me: "Why bother to say what everybody knows, unless they want to be unreasonable?"
Two feisty women, who reminded me of my mother, Patience Tavaruva and Mercy Hungwe formed a chorus. When the governor asked me to stand up, the chorus shouted in unison, "Mwana wedu iyeyo, akayamwa zamu redu!"(This is our son, he drank our maternal milk.) Now this was hilarious.
Even Dr. Phineas Makurira, who normally shows medical restraint, joined the group and "acted out" (American Black English) in unison with the sisters.
The moral of the story is that Zimbabweans forget that we used to be the happiest people on earth, that is, until Robert Mugabe began employing his goons with dark glasses to spy on us. He almost extinguished our laughter in the same way he almost extinguished our economy.
I was not allowed to get away with my praise song about the Hungwe beauties. Two girls presented themselves, as Hungwe affiliates.
As I travel, I try to give rides to ordinary folk and engage them in common speech. Mai Patrick, a flea market trader at Mvuma who plies her shoe business between Nyamapanda and Mvuma told me that it really does not matter who is in office, as long as he gives way for another. Botswana and Mozambique examples did not escape her sharp mind.
In this, the people were way ahead of government.
It's the economy, stupid!
Even MaPatrick was ahead of government in her political philosophy. She did not want political turn out for its sake. "Kukauya mumwe mutungamiri angawane pfungwa itswa nezvekurarama kwenyika."(A new leader will have new ideas about people's livelihoods).
That idea could have come from Adam Smith's book, Wealth of Nations.
My journey to my homeland had been blessed by three Diaspora groups that wanted me to spy out the lay of the land and report on whether the country was ready to welcome their business.
A group of graduates from London School of Economics had used their time after graduation to learn and experience the world of foreign exchange and international trade. Like all Zimbabweans who have been abroad, their saw Zimbabwe as the land where their dreams could be accommodated.
Hard reality has set in. if the resources they have abroad can be transferred to Zimbabwe, their dreams could be realized.
"Is home ripe enough for us to return? Mukoma Ken, you have the ability to penetrate the inner echelons of government. Are these people genuine about a change of heart?"
Previously, Zimbabweans wanted to return home to find employment, a situation Mukuru found to be hilarious. Dambiza Moyo in her book, DEAD AID, has helped to drive the hard lessons of development. The last fifty years have been a wasteland for Africa because they sought development through loans.
Ghanaian professors have found this model to be worse than re-colonization. A Chinese company sends its experts to assess the railway needs of your country. A Chinese bank tailors a loan to suit the project. The Chinese bring workers to accomplish the task, supervise the railway for fifteen years and then hand it over to the natives.
When they hand over the railway, it is already I need of refurbishment. Our readers are sharp enough to realize that at this stage the Chinese must send a new team to assess the costs of refurbishment.
I rest my case.
"Mukoma Ken, if we can find 1 000 Zimbabweans to buy U$1 000 certificates, we will have U$1 million for investment."They are thinking of recruiting 10 000 Diasporas.
I will give our readers time to digest these possibilities.
We already have a role model which has been tried and tested. Brother Tafi Nyawanza, who had headed various successful businesses in Birmingham, in Britain has collaborated with dreamers Mununri Chindodo and Sister Ennie Mhende, are already operating under the trade name Zimbabwe Diaspora Investment Group, ahead of us. The London Group has therefore a wealth of experience to learn from.
To my surprise
My personal bias is to direct a pilot project investment project towards Masvingo City. Masvingo boasts of six colleges and universities. All of them have failed to cope with residence demand. Unlike Harare, Masvingo does not have a labyrinth of fossilized hierarchies. We can walk from the Mayor's Office to the Governor's Office in ten minutes. Similarly, we can call on the Vice Chancellors of the six institutions in very short order.
I was surprised to find that the head of operations at the Zimbabwe Investment Authority, Sichoni Takoleza had read my lengthy proposals and asked the kind of questions which I assumed that somebody who had read Adam Smith's Wealth of Nations would ask.
Even more surprising, Takoleza drew up what would be a red carpet welcome for the Diaspora Dreamers. All my fears of some dingy crony profit hating ignoramus grabby party hack sitting behind a large desk whose purpose was to kill our dreams were completely shattered.
My prior engagements with the Mugabe regime were not happy ones. I presented an Asian solar power investor with a $100 000 start up capital input for a solar project. The official expected the Asian investor to "partner with a local actor." When I realized that the official expected a "share" without contributing a penny to the company, I went into a bathroom and cried silently.
This is no longer the case in New Zimbabwe. For the first time in thirty years, I felt that I was talking to humans with common sense. I felt good to be home. There was, however, one fly in the ointment. The inability of Zimbabwean banks to allow investors to use their money as they wished , when they wanted, was a serious inhibition to would be investors. I expect this hurdle to be done away with within the next several months for good.