Pair jailed for stoning neighbour to death
By Mashudu Netsianda
Two Filabusi illegal gold miners who stoned their neighbour to death in a row over an $18 debt, were sentenced to a combined 38 years in jail. Godfrey Siwela (46) and Johannes Mangena (41) both of Dewa village in Avoca area followed Mpilo Ndlovu (29) to the bush and struck him with stones and a metal rod resulting in his death.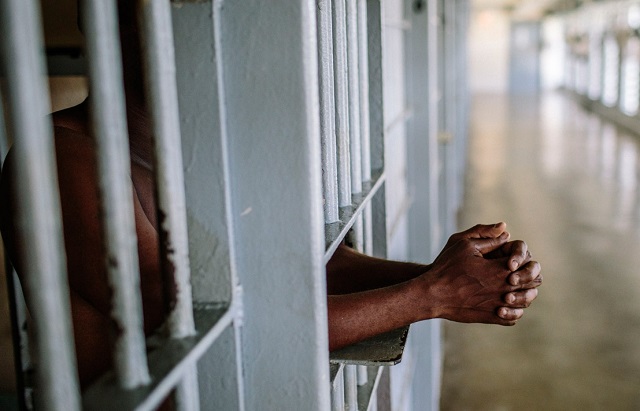 Ndlovu was fatally assaulted for allegedly refusing to pay back $18 he owed Siwela.
Bulawayo High Court judge Justice Francis Bere on Wednesday last week convicted Siwela and Mangena of murder with constructive intent.
Siwela was sentence to 18 years while Mangena was slapped with an effective 20-year jail term.
In passing the sentence, Justice Bere said Mangena deserved a longer prison term because he did not show any remorse and was a fugitive for seven months.
"In aggravation, we accept that the punishment to which the deceased was subjected to was clearly disproportionate to his request to be given more time to repay the debt of $18. It is aggravatory that the two accused persons literally hunted down the deceased and subjected him to brutal assault using an iron bar and stones leading to his death," he said.The judge said he was annoyed by the attitude exhibited by Mangena who has been on the run in a desperate attempt to avoid the long arm of justice.
"Our annoyance at this conduct is reflected in the sentence that we have imposed on him," said Justice Bere.
The judge condemned the two men's conduct, saying the courts have a duty to protect the sanctity of human life through passing deterrent sentences.
He said the deceased did not provoke the two accused persons.
"There was absolutely no provocation exhibited by the deceased, but the two accused persons combined their efforts to bully him to death with reckless abandon," said Justice Bere.
Prosecuting, Mr Whisper Mabaudhi said on October 10 in 2016 at around 8.30AM, Ndlovu was drinking beer at Sidulini Business Centre in Filabusi in the company of his two friends.
Ndlovu bade farewell to his friends and when he was about to leave the business centre, Mangena confronted him and Siwela appeared from behind carrying two stones.
Siwela started shouting at Ndlovu accusing him of refusing to pay back his $18.
He was restrained by one Thembinkosi Tshabangu from assaulting Ndlovu.
The deceased managed to escape and he fled into a nearby bush with Siwela and Mangena in pursuit.
Siwela and Mangena caught up with the late Mr Ndlovu and they attacked him using stones and a metal rod until he died.
The two men returned to the business centre and informed a member of the neighbourhood watch committee who in turn alerted the police.
Siwela was arrested on the same day in Fort Rixon while trying to escape. His accomplice was arrested seven months later.
According to a postmortem report the cause of death was assault, blunt force trauma head, bronchoaspiration and extensive right subarachnoid haemorrhage.
In mitigation through his lawyer, Mr Lewis Maunze of Dube, Mguni and Dube Legal Practioners, Siwela pleaded for leniency, saying he was the sole breadwinner and a father of eight children who depend on him.
He also told the court that he was of ill-health. Mangena through his lawyer, Mr Hloniphani Moyo of Joel Pincus, Konson and Wolhuter Legal Practitioners, said he was a widower taking care of his two minor children. The Chronicle