By Codelia Mondela
A Bulawayo lawyer Russel Dzete who together with two accomplices defrauded a home-seeker of more than $13 000 was yesterday convicted of fraud.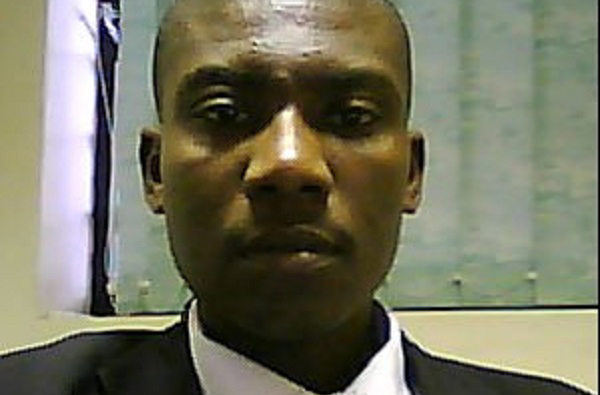 Dzete (34) of Athlone Flats in the city centre and his accomplice, Austin Moyo (62), were convicted by Bulawayo regional magistrate Mr Joseph Mabeza after a full trial. They were both remanded in custody to tomorrow for sentence.
Dzete's other accomplice Cavan Maibvise is still on the run. In mitigation, Dzete asked the court to give him a non-custodial sentence saying he would restitute the complainant in the next three months.
"I pray that the court gives me a non-custodial sentence as it has been said by the court that it is in the best interests of the court not to send first offenders to prison. I pray that I be allowed to restitute the complainant. May the court temper justice with mercy as I am a married man who is a bread winner," he said.
Moyo who is serving a prison term for another offence asked the court to be lenient.
"Whatever, the sentence that will be imposed, may it run con-currently with the sentence I am serving," he said.
In response, Mr Tinashe Dzipe for the State said Dzete's moral blameworthiness was high as he did not live up to the expectations of a legal practitioner.
He said a non-custodial sentence will therefore trigger an outcry from members of the public.The state case is that sometime in November 2015, Dzete who was employed at Marondedze, Mukuku and Partners Law firm in Bulawayo which has since been placed under curatorship, connived with Moyo and Maibvise to defraud Ms Kairezi and her late husband.
He said Maibvise placed an advertisement in a local newspaper purporting to be selling a residential stand in Bulawayo's Selbourne Park suburb and Ms Kairezi who was looking for a residential stand saw the advert. She contacted Maibvise and the two agreed to meet so that she could view the stand.
"The complainant was satisfied with the size of the stand which was being sold for $13 000 and she agreed to buy it upon being assured by Maibvise that the transaction would be handled by lawyers. On December 2 in 2015, Maibvise invited Ms Kairezi to Dzete's offices to finalise the sale of the property," he said.
"The accused assured her that all the papers were in order and she was satisfied with Dzete's explanation on the strength that he was a lawyer. In March 2016 after paying for the stand, she proceeded to occupy the residential stand and spent $9 500 on developing it," said Mr Dzipe.
Ms Kairezi later discovered that the stand did not belong to Maibvise and demanded the refund from Dzete. He refunded her the $9 500 and when he failed to pay the balance, she reported the matter to the police.
In another matter still before the courts, Dzete allegedly teamed up with Moyo, Binary Mkandla, Edmund Makonese and Simangaliso Muringi and defrauded three home seekers of $38 600 and R60 000 by selling them non-existent stands last year.  The Chronicle