Mutare businessman petitions AG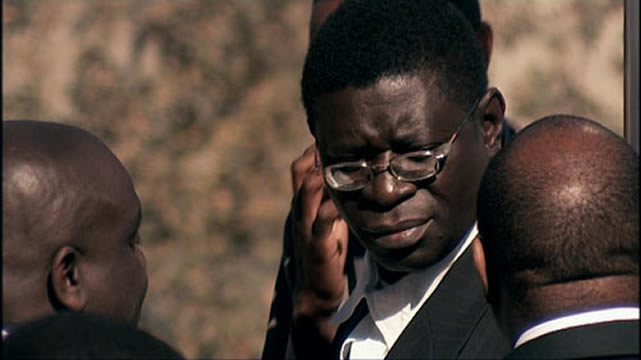 A few months ago, Mangwiro approached the High Court seeking the then former Home Affairs minister Ignatius Chombo's incarceration over contempt of court, for defying an earlier order compelling him to pay the businessman.
Chombo was, however, spared after he convinced the court that he had complied with the order.
Mangwiro then approached the High Court seeking to garnish the Zimbabwe Republic Police's (ZRP) bank accounts to recover his money after all the other avenues had hit a brick wall.
But the State challenged his application for garnish, prompting him to write the letter dated November 30 to the AG.
 "It would seem that your office in particular should exhibit a trajectory in which you advise your constituency to uphold the rule of law by abiding with court orders. The State Liabilities Act was enacted at a time when the regime at the time was bound by the rule of law.
"It was never contemplated that government officials would abuse their offices to the detriment and prejudice of the ordinary citizens.
In this matter, our client lost money to State functionaries and to date his family has been suffering because simply the State wields power in which they can decide whether or not to comply with court rulings," Mangwiro's lawyers from Mahuni Gidiri Law Chambers said.
The lawyers said that the continued challenge of Mangwiro's applications is not only an abuse of State power but an abuse of the court process.
"Further, persisting with such an untenable attitude to our client's confirmed debt would unnecessarily result in the inflation of the interest levied on the debt as per the court's order which has already exaggerated the judgment debt to at least $2 million now (inclusive of interest).
"Over and above, there is the issue of the legal costs which continue to accrue due to this multiplicity of litigations in this cause," the lawyers said.
The lawyers further said it was common cause that the debt or liability was not in issue for both parties and that there have been court orders for the police to pay.
The AG is yet to respond to the letter.
In the application for a garnish order, Mangwiro said the State resolved that it did not have any other option except to pay, which culminated in a directive for the Finance ministry to make the payment.
"To date, despite the above nothing has been paid and more so the first respondent (Home Affairs minister) after writing letters is declared to have done all of what is required of him by the State Liabilities Act in order to cause payment hence it is now left for the second respondent (Finance minister Patrick Chinamasa) and his functionary being third respondent (Finance permanent secretary) to effect payment in order to satisfy the court orders in question.
"Therefore it is for the above mentioned reasons that I am applying for an order to garnish the first respondent's funds from being received from the State….I am also seeking for costs on an ordinary scale from the first respondent since this is an execution process against the first respondent who is the judgment debtor," Mangwiro said. DailyNews