By Blessings Mashaya
Legal experts have dismissed assertions by Attorney-General (AG) Prince Machaya that Parliament has no right to pry into the affairs of Hwange Colliery Company Limited (HCCL), which was recently placed under reconstruction.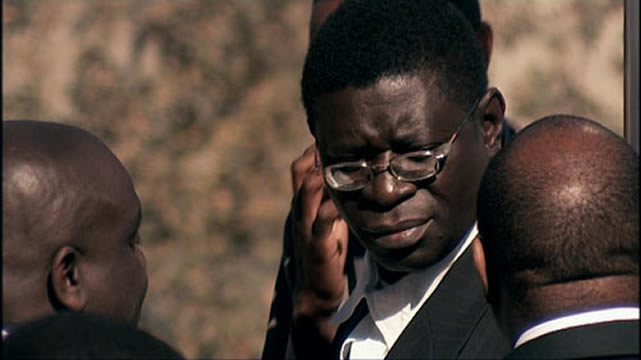 Appearing before the parliamentary portfolio committee on Mines on Monday, Machaya said government does not have a controlling shareholding in the coal miner hence the legislative assembly cannot have an oversight role on the Zimbabwe Stock Exchange (ZSE)-listed entity.
His response angered committee chair, Temba Mliswa who, along with other legislators, took Machaya to task over his interpretation of the law.
Mliswa argued that Parliament's Standing Rules and Orders give lawmakers the right to call anyone to appear before any of its committees, except the president.
The lawmakers have found support in the form of constitutional law experts who reasoned yesterday that Parliament has the power to call anyone, including private companies and individuals to testify before any of its committees.
"It's not just State-owned or controlled companies that can be called to testify and account to a committee of Parliament which is carrying out investigations," said Alex Magaisa, a constitutional lawyer.
Lawyer, Obert Gutu who is also the vice president for the MDC-T led by Thokozani Khupe, said while he holds so much respect for the AG, he disagrees with his argument.
"I respect AG Prince Machaya as a smart lawyer but in this particular instance, I respectfully disagree with him. HCCL is a State-owned enterprise and as such, Parliament does have the right to play an oversight role over its affairs. This is, in fact, the correct legal position," he said.
Another lawyer Jacob Mafume said Machaya was highly critical of how HCCL has been placed under reconstruction in a bid to set it on the course to profitability, following a number of viability challenges, which many have attributed to corruption and mismanagement.
"So he (Machaya) says government can just take a private company using public funds and then say it's not accountable to anyone… They remove (the) Indigenisation Act and now use Reconstruction Act. This government is like a multi-headed snake," said Mufume.
HCCL is heavily indebted and owes the government in excess of $150 million, amid claims that its liabilities outstrip the value of its assets.
The company, in which Zimbabwe's government is the biggest shareholder with 37 percent shareholding, is the nation's second largest coal producer and supplies coke to national electricity company, Zesa Holdings.
Machaya waded into the HCCL debacle after the company's administrator Bekithemba Moyo and the management committee snubbed Mliswa's committee during a visit to the coal miner on Friday last week.
The committee was on a tour to hear how the company is operating after Mines and Mining Development minister Winston Chitando gazetted an order, effective October 30, placing the company under reconstruction in terms of section 4 of the Reconstruction of State-Indebted Insolvent Companies Act.
The reconstruction order appointed Moyo, co-founder and director of DBF Capital partners, to be the administrator of the company, together with two assistant administrators under his control and direction — Mutsa Mollie Jean Remba, the current managing partner of Harare-based law firm Dube, Manikai & Hwacha, and Munashe Shava, a chief operating officer and project leader at Great Dyke Investments, Harare.
The reconstruction order suspends the board of directors of the miner, which also trades its shares on the London and Johannesburg stock exchanges.
The minister has also given notice that he will apply to the High Court for confirmation of the order. DailyNews