Love, reconciliation and forgiveness – The right spirit in New Zimbabwe
By Apostle Dr. James Madzimure
Now is the moment most Zimbabweans have been yearning for in the past years. A new Zimbabwe with potentially equal opportunities for all; guided by the spirit of love, reconciliation and forgiveness.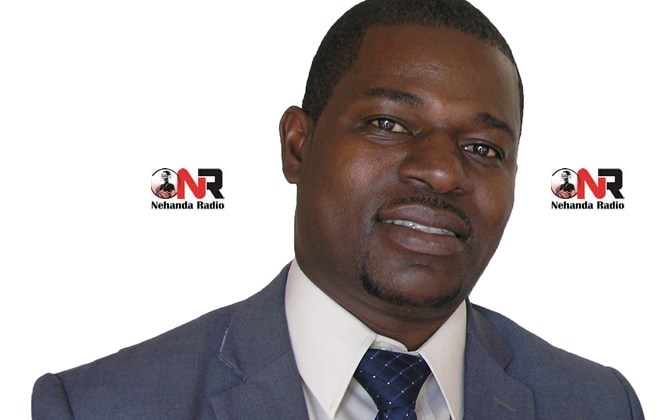 I speak as a watchman for God's Kingdom, that we need inclusivity in the new era. God has answered the prayers of the nation and it is a Zimbabwe moment. Everyone must enjoy the fruits of a new era. It is not an achievement for a particular part or organisation but Zimbabweans.
We thank the outgoing leader for doing the noblest thing, exiting in a more dignified way. He played his part and had own strengths and weaknesses. But now it is for Zimbabweans to build the Zimbabwe they want. Together we can achieve more. We need team work in this new era. Lone rangers do not get far in life.
There are some who are already showing signs of selfishness hoping to cling to powerful ministerial posts. They now claim what happened was achievement of a particular organisation. What I saw in the streets was a unified team of Zimbabweans irrespective colour, race or language. I pray that the new leader take the example of John Magufuli of Tanzania. Corruption must be weeded out and known corrupt leaders must not have any place in the new government.
The coming government must be quick to put the hand at the steering wheel and control the events in the nation that have been causing so much crying amongst Zimbabweans. We must bring discipline in the fiscal and monetary areas, stop the black market and create confidence in our market.
The rampant increase in prices must be a thing of the past. Free market forces must be at play to determine best prices. Zimbabweans, desist from mass profiteering and have the heart of building the nation. We need friendly policies to champion us out of problems.
We must decide on what should be done with regard to the issue of currency so that all people access their dues in the banks whenever they need their money. Travelling must not be a nightmare to access funds in your visa when you are outside the country.
Zimbabweans had been reduced to village people where you could no longer travel because the banks ask you to put hard currency in your visa first. This is irrespective of the fact that you have a lot of money in your account which is pegged in USD.
Yes, this madness must stop forthwith if we are to move forward as a nation. It is clear that even our banks are involved in the parallel market activities, playing games with our money. The coming leader must reign in this area and instruct the Finance Minister and RBZ Governor to create order in that regard.
Laziness and lack of deliverables must be weeded out from state institutions and corrupt leaders must be shown the exit door. We need a new era where we are going to build a viable economy. I know Zimbabwe is poised to become a powerhouse in Africa, with enough food to feed other nations, more employment opportunities, and good destination for foreign direct investment. Iwe neni tine basa (you and me we have a job) in building the new Zimbabwe we want.
I have been praying for breakthroughs in our nation. Now it is our moment, let us do the noble thing i.e working as a team. Selfishness will not take us anywhere. The bible teaches us to love one another as Christ loved us. To maintain peace and stability, we must love one another unconditionally. Let us forget about the past and forge ahead in the new era with the spirit of forgiveness and reconciliation.
Zimbabwe is known for the spirit of reconciliation that is why change came without any spilling of blood. This is history that has been made in our nation. Let us keep the good record and work together for the betterment of our society. Mr President, I hope you will put competent ministers for us to drive the economy forward. Freedom is not freedom unless there is social emancipation for everyone, not the chosen few.
I have no doubt that we are coming out of a dark era. Now there is light at the end of the tunnel and God is so much in control of events in our nation. The East Wind blew and did its job in positioning us for economic prosperity. God is not yet finished in surprising us with meaningful changes, stay focused, just have faith in Him.
Viva Zimbabwe. Now we say Aluta Continua in building our nation economically.
Yes I speak as God's Oracle, Zimbabwe is blessed and positioned to prosper now!
Apostle Dr. James Madzimure writes in his own personal capacity and does not represent any organisation. He is an ordained preacher, author, educator and life coach.
He is the Founder of Divine Life in Christ Int. Ministries, an organisation that seeks to reach out to lost souls worldwide. He is also the founder for RichMinds International Leadership Initiative (RILI), an organisation that builds up young people into future leaders.