As the details of the military coup in Zimbabwe begin to emerge, a source who spoke to the Daily Mail says President Robert Mugabe collapsed and had to be "resuscitated and revived" when he was told by General Constantino Chiwenga that he was under house arrest.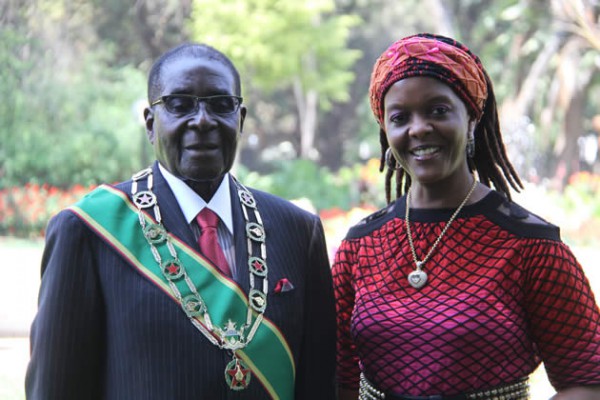 The report in the British paper says "Bluntly, Chiwenga told Mugabe he was under arrest. Without uttering a word, Mugabe promptly collapsed to the floor.
'He was in shock, and collapsed when he realised what was happening,' one coup plotter told me. 'He had to be resuscitated and revived. He could not believe what was happening at first.'
The paper says "Grace — with whom the president had begun an affair after spotting her in his typing pool when he was still married to his first wife — was terrified. She was hysterical and burst into tears."
'She's been in a mess ever since — in tears and mentally gone. She begged to be allowed to fly out to Malaysia [where she has millions in investments]. She thought she would be killed.'
One of the first moves made by the army was to swap Mugabe's loyal presidential guard and replace it with soldiers loyal to the coup plotters.
"The first sign of any trouble was when Mugabe's convoy arrived at his home in a suburb of the capital city, and the men accompanying him arrested the security officers on duty there.
"The 93-year-old president was then hustled into the house and, a short time later, the man in charge of Zimbabwe's armed forces arrived to break some rather bad news to Mugabe."
The report goes on to say "Mugabe made an astonishing bid to save his own political skin — and possibly his life. Incredibly, he promised General Chiwenga he would anoint him the next president if he called off the coup and stood down as the head of the armed forces."