By Vongai Mbara
Following a series of well-rated collaborations it appears that female musician Ammara Brown has hit the right chord with the release of the single "Akiliz". The single that was released a month ago is already topping charts on all local radio stations. The songstress is overwhelmed with joy.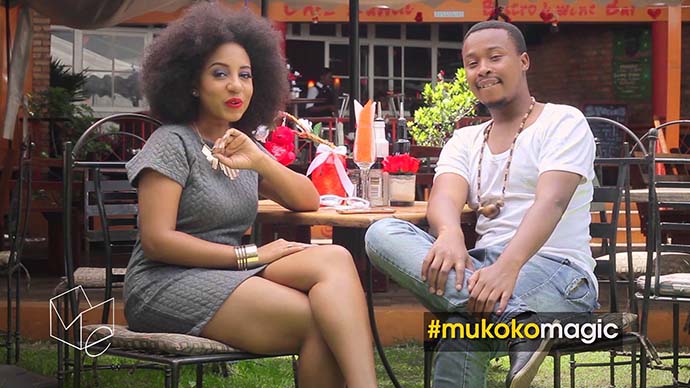 "I am so glad the song is doing well on all the charts and even on YouTube it holds my highest statistics ever, so the video will be full circle. I imagined a female anthem would come out of it but men are feeling it just as much and that is a beautiful blessing," said Ammara.
The video for 'Akiliz' was expected to be released yesterday and it features socialites Jackie Ngarande, Trish Carmen, music manager Tsungi Zvobgo, as well as some of Ammara's fans.
"I managed to get some of Zimbabwe's power women on board to be a part of the video. I worked with John Cole on the choreography and Haus of Stone on styling," she said.
The video was directed by endowed music video director, Vusa "Blaqs" Hlatshwayo.
"I want to thank Blaqs for his role in making my dream come true. Thank you for all the incredible visuals, I cannot wait for the world to meet "Akiliz," said Ammara.
She said the song was inspired by an unfortunate personal experience she went through with someone.
"'Akiliz' is a derivative of the Greek name 'Achilles'. I experienced it with someone who was in the habit of taking my kindness for weakness. I have also witnessed many modern women and men experiencing the same thing so I had to write about it to purge and expose such vice," said Ammara.
Though Ammara has released quite a number of songs, it is mainly her collaborations that made it to the top.
"Mukoko" with Tytan was number one on all local radio stations followed by "Watchu Want" which featured her sister Chengeto Brown. She also collaborated with rapper Ex Q on "Bhachura". "Akiliz" is a single off Ammara's upcoming album, "Ammartia" that will be launched on November 10. The Herald