Controversial businessman Frank Buyanga has been appointed as chief executive of House of Mandela African Royal Mint (HoM-ARM) – a medallion and related products manufacturing company founded by the late South African president Nelson Mandela's daughter Makaziwe in 2014.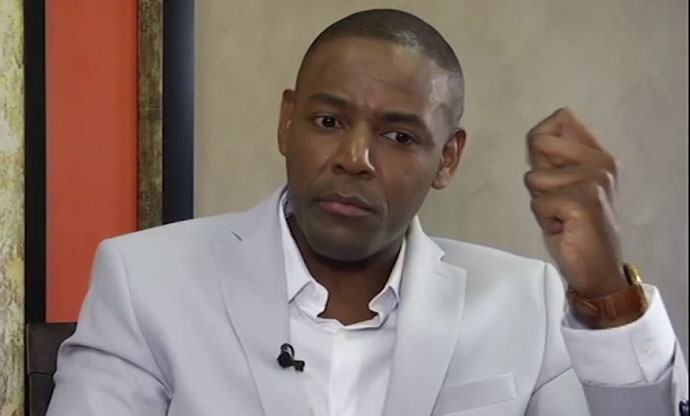 The development also comes as the flamboyant entrepreneur's African Medallion Group (AMG) has purchased R10 million worth of bullion from Rand Refinery to further its special coins initiative and the tokens have continued to rise in value since they were launched early this year.
"HoM-ARM is a unique private mint, which specialises in the production of fine precious and non-precious products, and our aim to be a pioneer of African-inspired gold, silver and platinum-based mementos, clothing accessories and other related products," Buyanga said in a telephone interview last week.
"As strong believers in the philosophy of continental citizens being their own agents for their stories and journey, HoM-ARM is focussed on beneficiating Africa's minerals through internally designed, and minted products," he said.
Through the latest partnership, Buyanga's AMG has launched a $10 and gold-backed Pan-African Mandela Medallion, which promoters say is fully redeemable – at its trading price – and as one of their products or services to help people preserve their wealth.
Apart from these, the youthful businessman has launched three other sets of medallions, which are tradeable in seven countries, including Zimbabwe, Britain, South Africa and the United States.
Based in Kyalami, Johannesburg, HoM-ARM was founded on the basis or need to "celebrate Thembu values and South African national pride".
"This is not about Mandela, it's about the house. Our story has been observed through the limited small prism of 'Tata'. We are saying we are Mandelas, but at the same time, we are abaThembu and we are South Africans with strong values," Makaziwe told a South African publication recently, adding the venture was started from the ashes yellow metals distributor Global Gold.
"We are showing that he was a man, a family man, a grandfather and not just a statesman or a politician. He said 'I am made by traditions, customs and values of my ancestors'. That is what we are celebrating with this business. We are a luxury, but an African inspired brand," the ex-Steward Bank director said.
Among the items that the mint makes are silver and bronze jewellery products such as necklaces, embellished beads, cufflinks, bangles, medals and trophies, metal finish pieces and even wines.
Married to Ghanaian businessman Kamwe Amuah, the 63 year-old daughter of the late anti-apartheid and struggle icon says HoM-ARM was not only founded to recognise African traditions, but to celebrate the continent's spirit of hospitality, warmth and oneness.
With interests in the micro finance, construction, property investment, insurance and assurance sectors, Buyanga has also shot to fame with his associations with former and serving presidents such as Malawi's Bakili Muluzi and Teodore Nguema of Equatorial Guinea.
About two years ago, the flashy millionaire was recognised – along telecommunications mogul Strive Masiyiwa – for flying Zimbabwe's flag high after being listed among Africa's most influential under 40 millionaires.
A year later, Buyanga was elected as a small-to-medium enterprise strategy director for the Pan African Business Forum and where they have also tried to push for reforms of the continent's governance outlook.
Through his AMG souvenir initiatives, the Hamilton Property Holdings founder's projects have not only been punted as a future currency by analysts, but said to have appreciated in value by over 2 000 percent since launch early this year.
Apart from trading on the London Metals Exchange, Buyanga's special coins company also has links to Visa International in a deal meant to facilitate trade in its products. Daily News