They might be wallowing at the bottom of the log but their chairman is scoring goals in the wrong places!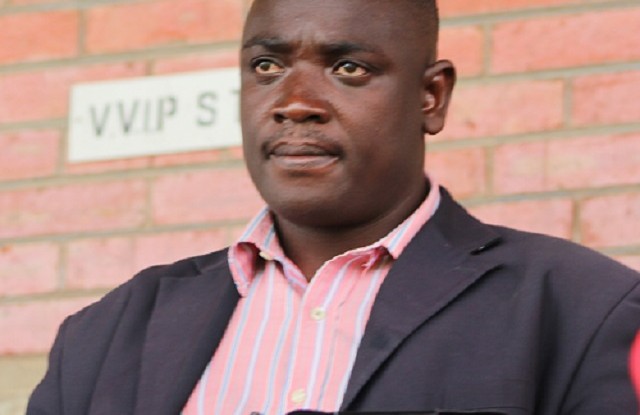 Tsholotsho Football Club chairman Mlamuli Phiri who is also a pastor with Family Covenant Church in Victoria Falls is reportedly at the centre of a marriage wrecking storm amid revelations that he was allegedly caught red-handed kissing a married woman.
This emerged when Tapfumaneyi Zambuko (49) from Tsholotsho District Hospital Quarters appeared before Tsholotsho resident magistrate Victor Mpofu facing a charge of breaching a protection order sought against him by his wife Nkhata Tilile on 24 April this year.
This was after he allegedly insulted and threatened Tilile (42), a nurse at Tsholotsho District Hospital while also labelling her a prostitute.
Circumstances to the incident which later sucked in Phiri are that on 24 April this year Tilile was granted a protection order against her husband under case number P1013/ 17 in which the latter was ordered not to insult or physically harass his wife.
It is reported that on 22 July at around 11 pm, Zambuko took his wife's phone and started scrolling on her WhatsApp contacts.
While scrolling the phone, Zambuko is alleged to have stumbled upon a picture of a man.
When he asked her about the picture, a misunderstanding reportedly ensued and Zambuko out of anger started insulting his wife saying she was a prostitute.
The court is yet to prove that on 24 July when the complainant told her husband that she was going to Kariba for a workshop, the latter approached her while she was at the bus stop and snatched her satchel.
Through his conduct Zambuko was reportedly violating contents of a protection order which was granted against him and a report was made to the police, leading to his arrest.
In his defense, Zambuko revealed that he lost his temper after he caught his wife of 20 years red-handed kissing Phiri at their house.
"Sometime in mid-January I caught her red-handed in my house kissing another man Mr (Mlamuli) Phiri who is also a pastor. I was shocked but I did not harass her. I later asked her if that's was what she has been doing all along and she responded affirmatively," said Zambuko.
He further said he got angry and destroyed his wife's phone after he stumbled upon some messages in which she was chatting to Phiri and they had agreed to meet in Kariba.
"On 24 July I did not assault her as she has alleged. I just stopped her from going to Kariba. I followed her to the bus stop and took her satchel.
"She followed me and when she got home I moved out of the house. Upon my return that is when I was taken to the police. This was when I also realised through her phone that she had been communicating with Phiri and they agreed to meet in Kariba. Out of anger I took her phone and smashed it to the ground".
Zambuko who is disputing the allegations levelled against him by his wife was however, remanded in custody to 1 August for continuation of trial. B-Metro