More than a year after Bonang Matheba and Somizi Mhlongo's flashy friendship came to an abrupt end, Bonang has finally revealed what led to her cutting the Idols SA judge out of her life.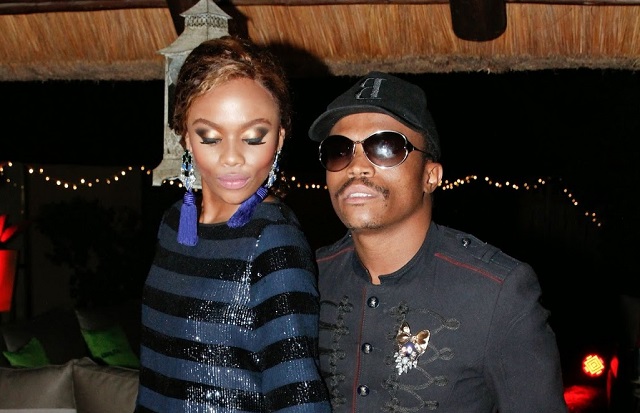 Ever since Bonang and Somizi's friendship fell apart, fans have been wondering what exactly led to the split and in her new book, Bonang From A to B, Bonang finally opened up about the incident.
In a chapter focused on her alleged assault at the hands of a boyfriend in 2012, (DJ Euphonik) Bonang said that the experience taught her who she could trust.
"In the end, it was one of the reasons I stopped being friends with one of my closest friends, Somizi Mhlongo, although not immediately," she wrote.
Bonang claimed that she called Somizi during the alleged assault and he came to pick her up after the incident.
She said she later lost trust in him when he made friends with her ex-boyfriend.
"It took me a while to eventually leave that relationship and years after I had, Somizi, who was my friend, suddenly became friends with my ex. The same one whose violence towards me he had witnessed. That's when I knew he had to go. I couldn't trust him anymore so I cut him out of my life," she revealed.
She admitted that she often would not let the person know if she was no longer friends with them and acknowledged that Somizi 'didn't even realise why' she had suddenly cut him out of her life.
She said that Somizi probably thought it was about something else he had actually not even done.
Opening up about the break-up on his reality show last year, Somizi said that he thought it was because she had been told that he had spoken to DJ Zinhle about Bonang's relationship with AKA.
"What I hear is that she thinks or she was told that I told Zinhle about her relationship with AKA. But why? Why would I do that to her? I want the three of them, Zinhle, AKA and Bonang to sit down and tell me who said that I said what," he said.
Speaking to TshisaLIVE recently, Bonang said that her and Somizi were professional towards each other but 'aren't friends'.
"We're professionals. At the end of the day, we're in the same industry and we're often in the same spaces.
The industry is so small and we know that we are going to bump into each other.
"We greet each other and are very polite. I don't try to disrespect him but that's where it ends. We are not friends," she said. The Chronicle