SELF-styled prophet Gathry Chiredzero said his ill-health forced him to fail to pay maintenance for the upkeep of his children.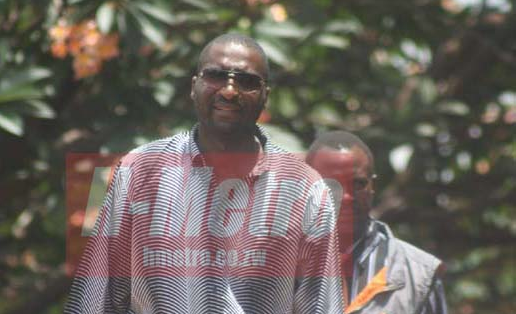 Chiredzero who is known as Madzibaba Guthrie, told the court that his doctor advised him to 'stop working' when his health started deteriorating sometime in early 2015.
Although he did not disclose his type of ailment, Madzibaba Guthrie said his condition left his with no means to sustain his family since he was self-employed.
He said this during his maintenance default hearing in which his former wife Memory Muguma is accusing him of failing to abide by a court order which compels him to pay towards the upkeep of his children.
Memory claimed that Madzibaba Guthrie is in US$3 100 arrears.
"I fell sick sometime in 2013. I was hospitalised on March 13 2015 and I was then discharged some days later.
"I was again hospitalised on March 27 2017 and all along I have been in and out of the hospital.
"My doctor advised me to stop working. I was self-employed working in mines.
"The doctor advised me to stop working in environments with fumes which is associated with mining.
"As a result, I stopped working.
"I was once issued with a warrant of arrest whilst I was in hospital and the doctor wrote a letter confirming that I was not feeling well," he said.
Madzibaba Guthrie also begged the court to urge his former wife to give him custody of their teenage boy whom he claimed wanted to stay with him.
The 39-year-old claimed that his son wanted to stay with not with his mother.
"All I want to say to the court is that, let my son come and stay with me. He wants to stay with his father," he said.
The self-styled prophet also told the court he was once made some payment through EcoCash and also deposited more than US$300 into Memory's account.
But his ex-wife refuted ever receiving the money in question saying the money which Madzibaba Guthrie deposited into her account was not meant for maintenance fees.
Madzibaba Guthrie will know his fate tomorrow when Magistrate Annie Ndiraya make a judgment in his matter.
This is not the first time that the 38-year-old man was hauled to court over a similar allegations.
He appeared before the same court sometime in October last year after one of his ex-lovers Tsitsi Beans approached the court complaining that he was in maintenance arrears of US$3 300.
Magistrate Tendai Mahwe then slapped Madzibaba Guthrie with 12 months in jail before setting aside four months of the sentence for five years on condition that he does not commit a similar offence within that period.
The remaining eight months were suspended on condition that he deposits US$300 every month into Tsitsi's bank until he settles the debt. H Metro