Judge defers judgment on Jindu's bail application
By Auxilia Katongomara
Suspected serial killer, Rodney Tongai Jindu, who is seeking bail at the High Court will know the outcome of his application tomorrow after a High Court Judge yesterday deferred judgement.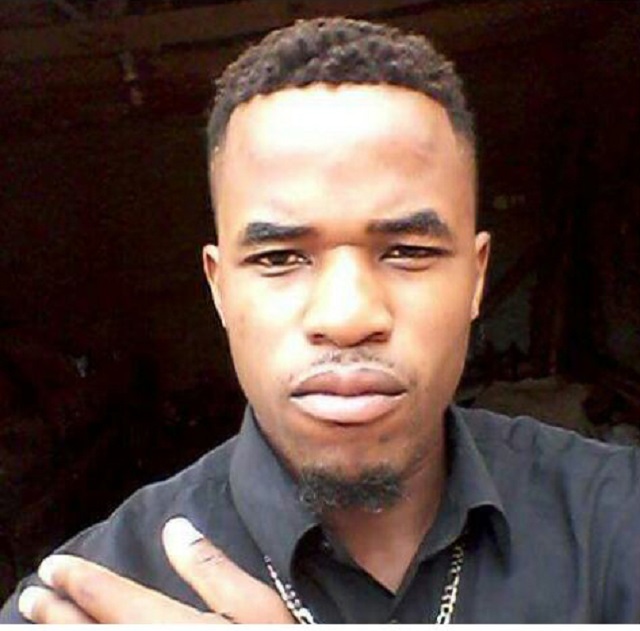 Jindu (26) from Bulawayo's Glengarry suburb who allegedly shot dead his friend and a neighbour before burying their bodies in shallow graves in Burnside suburb, told the court that he would abide by any demands the court puts to him as long as he gets bail.
The incarcerated murder suspect who was ditched by his lawyer, Byron Sengweni some months ago, yesterday appeared before High Court, Justice Nicholas Mathonsi, as a self-actor in his bail application.
"My intention for the application is that I'm facing serious charges and I therefore need a strong defence counsel of my choice. At the moment, I'm broke, I have no money or assets which is why I'm a self actor. If I'm granted bail, I will be able to source funds to pay my legal costs.
"I am innocent until proven guilty and it is my constitutional right to have a legal counsel that is at my discretion," said Jindu.
He told the court that he would abide by any conditions set by the court in granting him bail.
"Your worship, I am willing to reside at my given address, surrender my travel documents or even report daily to the police and stick to the radius given to me.
"I have seen that in South Africa they have ankle braces that they put on prisoners, I am willing to have a device fitted on my ankle to show that it's known that I am awaiting trial," said Jindu.
For the state, Mr Khumbulani Ndlovu opposed the bail application saying Jindu was a flight risk due to the seriousness of the charges he is facing.
"My Lord, the opposition to bail being granted to the applicant is largely premised on the applicant's likelihood to abscond. He cannot be trusted to wait to stand trial because he facing serious counts of two murders, one of which is a ritual murder. There is a strong prima facie case against the applicant and the likelihood of absconding is very strong," said Mr Ndlovu.
He told the court that Jindu had during investigations tried to bribe an investigating officer by offering him a car and money.
The State invited Detective Chief Inspector Philip Tada who told the court that after Jindu realised that he was becoming a chief suspect in the murder of his first friend, he immediately offered to bribe him by offering him a car and money.
He said later on as they awaited detectives from CID homicide to collect Jindu from Nkulumane Police Station, Jindu tried to escape and they gave chase and apprehended him.
"His attempt to bribe the investigating officer at that time shows that he was trying to run away from responsibility. We have a strong case against him and there is a danger of him absconding if released on bail," said the prosecutor.
Jindu refuted the allegations and asked why police had not opened charges of bribery and attempting to escape from lawful custody.
Justice Mathonsi told Jindu to come back tomorrow for a ruling on his bail application.
Jindu is facing two counts of killing his neighbour Mboneli Joko Ncube (30) and childhood friend Cyprian Kudzurunga (28).
He was arrested on February 3 for allegedly killing Kudzurunga of Queens Park East and further investigations linked him to the death of Ncube on January 29.
Since his arrest he has made several demands from prison.
Two weeks ago, he told magistrate Mr Tinashe Tashaya that he wants the State to release his Nissan Gloria Sedan car so that his mother, Ms Engelina Mawaro, can use it to bring him better food at Khami remand prison.
He said he cannot stand prison food and therefore required regular and better cooked meals from home. The Chronicle