Government raised nearly $200 million between 2013 and 2016 from a National Oil Company of Zimbabwe (Noczim) debt redemption levy, enough to pay off the parastatal's legacy debts, but continues to tax consumers and diverting the cash to other expenses.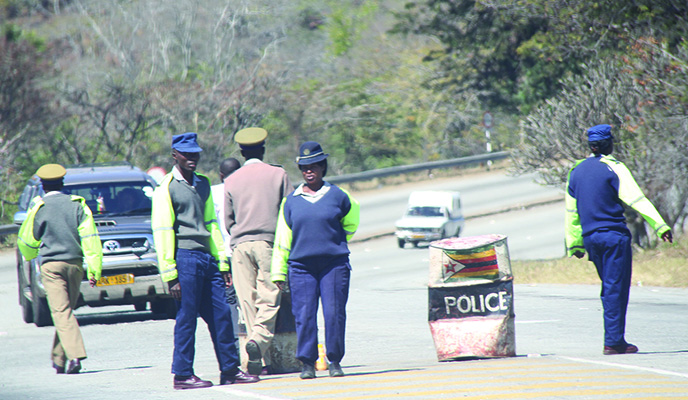 Zimbabwean businesses and motorists endure some of the highest fuel prices on the continent, making the economy less competitive than the country's regional peers. This is partly due to burdensome taxes, such as the Noczim debt redemption levy. Government taxes and levies add 63,2 cents and 50,1 cents per litre to petrol and diesel pump prices, respectively.
The Noczim debt levy, introduced in 2003 to clear the now disbanded parastatal's subsidy-driven debt mostly owed to foreign fuel suppliers, is 6,7 cents for petrol and 1,3 cents for diesel per litre.
Scrapping the levy would immediately reduce the country's fuel prices, currently averaging $1,34 for petrol and $1,20 for diesel per litre. The debt stood at $158 million in 2010.
The Auditor General's 2015 audit found that government used proceeds from the fund to finance its operations, beyond the redemption levy's specific purpose. From September 2014, the fund was making monthly payments of $2,7 million to pay off a $67 million loan for unspecified "government operations" without Treasury approval, the audit noted.
Ministry of Energy and Power Development officials did not respond to the Financial Gazette's questions on the current state of the debt.
Opposition politician Elton Mangoma, who was Energy and Power Development Minister until June 2013, told the Financial Gazette that he believed the Noczim debt had long been paid off.
"By the time I left, there were just three creditors left and the figures were less than $200 million. The debt must have been vanquished a long time ago," Mangoma said on Wednesday. "The biggest creditor, we failed to track them. So we were simply accumulating the money. The creditor might have been bought off by another company and the debt must have been written off from the other side. But what I can categorically say is that the fund has been looted."
In February 2011, Mangoma had projected that the Noczim debt would be cleared by 2013.
Libyan firms Arab Foreign Bank (LAFB) and Tamoil were owed a combined $44 million.
Other creditors included Zimbabwe Revenue Authority (Zimra) ($29,3 million), Nordbanken $24,6 million, Dread Stock $16,3 million, BP South Africa $12,7 million, Buffer Stock $11,850 million, Companhiando Pipeline Mozambique Zimbabwe $9,3 million, Engen $6 980 million, and Caltex (Chevron) $2,6 million.
Data mined from various officials sources, including the Zimbabwe Energy Regulatory Authority, Zimra and the Parliament Budget Office show that close to $200 million has flowed into the Noczim debt redemption fund since 2013.
The debt stood at about $158 million, with $93 million of that due to foreign suppliers, according to an August 2010 policy document prepared by the World Bank in close consultation with the government.
Zimra data shows that Zimbabwe imported 1,873 billion litres of petrol and 3,536 billion litres of diesel between 2013 and 2016, yielding about $173 million in levies paid into the Noczim debt clearance fund over the period.
Figures for the period between 2009 and 2012, while not immediately available, would make total collections significantly higher.
The Noczim debt fund is expected to generate a further $38 million this year, according to Parliament Budget Office figures. Financial Gazette