By  Ndakaziva Majaka
Politicians, particularly the elite in Zanu PF, are proving to be a thorn in the flesh for the financial services sector, with hardly a month passing without the Deputy Sheriff being called in to put assets of defaulting politicians under the hammer in order to offset their non-performing loans (NPLs).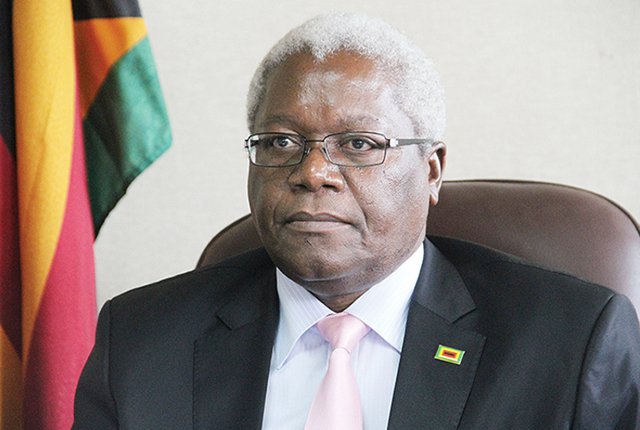 The trend has, however, been that sector players tend to take the gloves off on those defaulting clients who would have fallen out with the powers-that-be in Zanu PF, or those whose status in the ruling party would have diminished.
For instance, maverick Norton Member of Parliament Temba Mliswa is currently in court with a local bank which is closing in on his assets over a $4,4 million debt.
Whether it is by coincidence or not, the dispute only ruptured into the public domain after Mliswa was expelled from Zanu PF for being an accessory to former vice president Joice Mujuru's alleged attempts to remove President Robert Mugabe from power using unconstitutional means.
For the alleged political infringement, Mujuru was hounded out of Zanu PF and government.
Home Affairs minister Ignatius Chombo's former wife, Marian, is also being pursued by the deputy sheriff over a $157 229 debt owed to a local bank.
The Messenger of Court swooped on her Allan Grange Farm in Rafingora with the intention to attach property, but found nothing on the farm worth taking.
Marian had been a Zanu PF member before shifting her allegiance to the Zimbabwe People First (ZimPF), then under Mujuru. She has since dumped Mujuru, who now leads the National People's Party, following her fallout with ZimPF elders, among them Rugare Gumbo and Didymus Mutasa.
Yet another legislator, Chipinge South MP Enock Porusingazi, had his farm equipment and vehicles worth $99 000 attached over an outstanding loan with the now defunct Interfin Bank. The businessman is one of the politicians who escaped with suspensions in the wake of the purge targeting Mujuru and her allies.
Financial sector sources said these cases were just the tip of an iceberg, with many heavyweights in Zanu PF being served from embarrassment on account of their positions in both government and party.
In the recent past, a number of politicians have had visits from the Deputy Sheriff's office for failure to service loans with various assets going under the hammer. Even some of the bigwigs in Zanu PF, are no longer being spared as the Reserve Bank of Zimbabwe (RBZ) keeps a firm grip on how the sector is operating.
Former deputy Finance minister and Mutoko South legislator David Chapfika (Zanu PF) and his estranged wife Abina, were also taken to court by a local bank over their company, Racewin Trading's $366 000 debt. The politician, who is divorcing his wife, had bound himself along with his wife as sureties and co-principal debtors of a loan they acquired through Racewin Trading in October 2013.
The RBZ is currently on the lookout, to ensure that banks comply with its prudential regional lending benchmarks. The apex bank is expecting non-performing loans to decline to five percent by June next year from the current 14 percent.
NPLs continue to be a bother to the sector battling a harsh trading environment, characterised by an intensifying liquidity crisis.
On the back of political lending, some of the financial institutions that have folded over the past few years include Trust Bank, Barbican, Interfin and Intermarket.
Economist John Robertson said it was no secret that most of banks that went under had their fate sealed by politicians.
"While financial institutions are known to have very credible risk assessment departments, the law doesn't necessarily apply to a special political elite . . . Just one look at debtors of collapsed banks like Interfin, Trust and Tetrad will show you exactly what I am talking about," said Robertson.
"Going into the election season, it will be tough on these guys. Perfect professionals who do not want to upset the wrong people," he said.
Analysts said with elections fast approaching, politicians will be knocking on banks' doors, seeking funding to run their campaigns.
Zimbabwe conducts its elections after every five years. In terms of the Constitution, elections should be held by July 31, since the last polls were held on July 31, 2013.
According to Robertson, the reasons for the collapse of local banks evolve around poor leadership, corporate governance and "efforts to please those in power".
Even the RBZ itself has had problems with politicians. In 2007, it introduced a farm mechanisation programme to support agriculture, which is the mainstay of the country's economy.
Very few of the beneficiaries, mostly politicians, paid for the equipment, resulting in government assuming the debts through the RBZ Debt Assumption Bill.
All in all, debts to the tune of $1,35 billion were passed onto government.
Millions of dollars under the Youth Development Fund also went down the drain, looted by youths from mostly Zanu PF and MDC who fooled the banks with phantom project proposals to get money from the fund.
The Zimbabwe Bank and Allied Workers' Union (Zibawu) is on record calling for an audit and publication of the sector's bad debtors pointing out that Zimbabwe's politicians led to the collapse of most of the country's banks through using political muscle to get loans.
In a recent statement, Zibawu said it would appear that only the less powerful are being brought to book while notoriously dirty giants masquerade as clean men.
"The Constitution established the Zimbabwe Anti-Corruption Commission to deliver on the promise to purge the nation of corruption, in the words of its motto to 'refuse, resist and report' . . . Despite this, we still have the powerful literally getting away with murder, the situation will improve once the Banking Act amendments come through," the union observed.
Even as politicians remain a headache for the sector, the RBZ has done commendably well in stabilising the sector. The apex bank has introduced a string of measures to instil stability, which include the establishment of the Zimbabwe Asset Management Company (Zamco), which has taken over non-performing secured loans.
Zamco is a special purpose vehicle created by the central bank to house securitised loans on the back of the high loan defaults.
It, however, only houses securitised loans, leaving banks stranded with non-performing loans taken out by the political elite.
In a move to control credit risk, the RBZ created a credit registry and a credit reference bureau unit within its bank supervision division with the bureau set to collect credit information from all banking institutions and microfinance institutions and serve as a databank for licensed private credit reference bureaus.
Efforts to obtain comment from Bankers Association of Zimbabwe (Baz) president Charity Jinya were futile.
Renowned economist Vince Musewe said it was unfortunate that even some amongst the bankers constantly seek favours from politicians.
"That is the thing with the Zimbabwean situation; it is a system of patronage where favour is gained through supporting politicians. We have cases where banks have collapsed because they gave loans to people just to gain favour," he said.
"Most Zimbabwean businesses do not succeed because they have amazing models, but because they are well-connected, and these connections are gained through such favours as supporting campaigns financially or giving out loans, which are never re-paid in most instances . . . In the case of the banks and politicians, the loans are availed not because it makes economic sense, but because they also want favours and protection from the politicians," he added. Daily News