By Cynthia Dube
A Bulawayo kombi driver who slapped a passenger for vomiting in his kombi resulting in the victim falling and hitting his head against the tarmac causing his death six days later, was yesterday convicted of culpable homicide.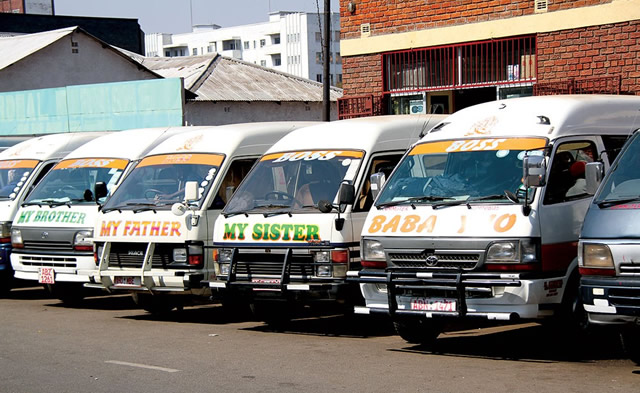 Donmore Simende (36) assaulted Mr Rodney Siwela (28) at a commuter buses terminus in the city resulting in his death six days later.
A court heard that Simende slapped Mr Siwela once and he fell and hit his head against the tarmac.
Mr Siwela spent a night lying unconscious at the terminus and he was only rushed by an ambulance to United Bulawayo Hospitals (UBH) the following morning.
Mr Siwela who was admitted to the Intensive Care Unit (ICU), died six days later.
Simende who pleaded not guilty was however convicted by Mr Crispen Mberewere.
He was remanded in custody to Monday for sentencing.
"You have been found guilty of culpable homicide not murder because it wasn't your intention to kill. You however neglected the deceased person and this caused his death. You have been found guilty of neglecting the now deceased leading to his death. You should have rushed the deceased to hospital when you realised that he had been injured following the assault," he said.
In his defence, Simende who admitted assaulting the deceased, said something could have happened to Siwela during the night which could have caused his death.
Prosecuting, Mr Busani Moyo on August 23, at around 9PM, Mr Siwela went to the bus terminus intending to go home.
Mr Moyo said Mr Siwela boarded Simende's commuter omnibus.
"While at the terminus and before the vehicle was full, the deceased who was drunk, vomited inside Simende's vehicle. Simende then draggged Mr Siwela out of the vehicle by the collar.
"He then slapped him once in the face and the deceased fell headlong on the tarmac.
He became unconscious and was left there until the following morning when he was rushed to hospital.
The post mortem concluded that Siwela died due to skull fracture and severe head trauma. The Chronicle