By Andrew Kunambura
Despite the critical state of the country's dams which are collapsing one by one due to prolonged periods of neglect, government is still unable to fund their maintenance.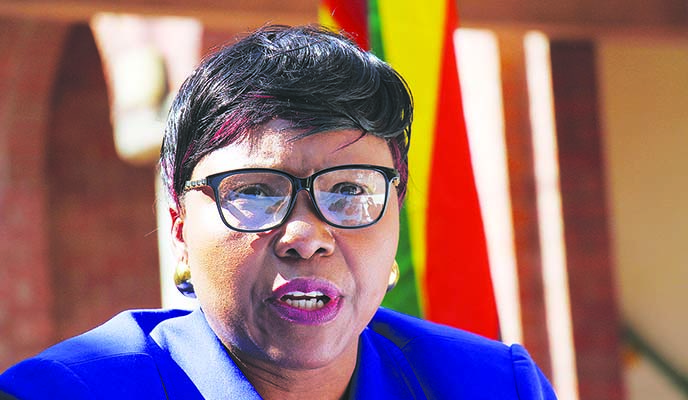 At least 174 out of 10 000 private and State-owned dams breached during the just-ended rainfall season and left many communities in quandary.
The Zimbabwe National Water Authority (ZINWA) oversees the operation and maintenance of all the major dams under the Water Act (Chapter 20:24) of 1999, which compels it to carry out five-yearly inspections of the dams.
However, all of Zimbabwe's dams, except Kariba, were last inspected 12 years ago in 2005 and have not been maintained since then due to a critical shortage of funding.
The dam safety budget has not received any fiscal support over the years, making it difficult for ZINWA to comply with the requirements under the Water Act.
Finance and Economic Development Minister, Patrick Chinamasa, allocated US$2 million towards dam maintenance, but has so far not released any money.
At least US$33 million is required to maintain and refurbish the majority of Zimbabwe's 10 000 dams that pose a serious danger to human life and infrastructure.
Experts have since warned that this violation of safety procedures could result in dams failing and triggering massive spontaneous disasters.
Environment, Water and Climate Minister, Oppah Muchinguri-Kashiri admitted the danger, saying the dams that breached during the cyclone Dineo-induced heavy rains experienced during the 2016/17 rainfall season are only just a tip of an iceberg.
A much bigger crisis, she warned, is on its way if urgent action is not taken.
But, it appears, her warnings are falling on deaf ears as Treasury remains reluctant to fund their maintenance.
"One hundred and seventy four dams burst during the just-ended rainy season and a lot more are threatening (to breach)," said Muchinguri-Kashiri.
"We need to seriously think about the danger we are facing as a country. There is no money at the moment (to maintain them)," she added.
Muchinguri-Kashiri said there was need to find alternative sources of funding.
"We used to rely on donor funding, but it is now hard to come by, and yet we cannot let the situation as it is," she said.
Chinamasa is on record saying government was operating on a shoe-string budget, which had informed the State's "user pays policy" whereby ZINWA would carry out dam safety inspections as well as the required maintenance and repairs through revenue collected from users, who include industry, mining companies and farmers.
The model dismally failed to work after users, mainly farmers who consume the most water, defaulted on payments.
This means dams continue to wane with each passing season with some already giving in due to neglect.
Muchinguri-Kashiri said government — which is currently struggling to source funding from international development partners due to its poor reputation in servicing debts — would not relent in its pursuit of the user pays policy.
"That is why we are now introducing prepaid water meters even for farmers. They should realise that the days of freebies is over. All over the world, people no longer rely on donations; they raise money to finance their own development," she charged.
"Government continues to reiterate that service delivery can only be guaranteed when users pay for the service they receive from utilities. This is the spirit of the user pays principle. Without paying, we won't be able to purchase critical spares needed to maintain the water supply infrastructure," added Muchinguri-Kashiri.
When dams fail, tonnes of water come rolling down and can flood entire towns and villages, leading to loss of human life and destruction of infrastructure.
Wildlife and livestock would also be threatened.
Dam failure can be caused by a weakening wall (also known as embankment in civil engineering terms), malfunctioning spillways and, more significantly, ageing valves.
Research indicates that two-thirds of all recorded dam failures have been due to hydraulic or spillway inadequacy, a civil engineering term used to refer to a situation whereby the dam structure lacks the capacity to withstand the pressure exerted on it by the reservoir.
It mainly happens when the spillway malfunctions due to lack of maintenance.
This compromises the structural integrity of the dam, creating the potential for dam failure, leading to uncontrolled release of water which endangers persons and property downstream.
While equipment malfunctioning and operating errors have so far been blamed for local dam failure, the principal cause has always been inadequate spillway capacity, which leads to an overflow.
A 2015 ZINWA commissioned survey, funded by the World Bank, revealed that the country's major dams needed urgent attention, critically the replacement of valves, which causes inadequate spillways.
Some of the dams which were sampled for the survey, including Osbourne (Mutare), Ruti (Gutu) Smallbridge (Mutare), Manjirenji (Chiredzi), Muzhwi and Bangala (Mwenezi) were placed on the red list after it was realised they had antiquated valves and crumbling inlet spillways, which needed immediate attention.
Mutirikwi, Langwalala, Rusape, Manyuchi and Ngezi had walls or embankments that were in danger of collapsing at the time.
Ngezi and Langwalala walls are in a state of emergency, which means human life was in immediate danger. The walls were leaking.
The survey also warned of horizontal cracks developing on Mutirikwi Dam in Masvingo.
There are many previous cases where dam failure has proved to be catastrophic.
In February, two dams breached in Hogerty Hill flooding upmarket Borrowdale homes in Harare including that of Cabinet minister, Douglas Mombeshora.
Several other dams also failed during the same period around the country with disastrous consequences; most notably the Nkankezi Bridge along the Bulawayo-Masvingo highway which was washed away after Sukasihambe Dam burst 20 kilometres upstream and let down powerful torrents that claimed one life and left the main road closed for weeks.
In 2014, heavy rains and mudslides in late January and February led to the partial collapse of the Tokwe-Mukorsi Dam wall, which resulted in flooding, rendering 1 500 families homeless.
Elsewhere across the globe, dam failures have been disastrous.
The Johnstown Dam failure of May 31, 1889 in Pennsylvania, United States is considered the worst case of dam failure disaster in history.
The dam's water crashed down the valley, sweeping trees, rail cars and entire houses in its path.
By the time the 20 million tonnes of water reached Johnstown, it was carrying a massive amount of debris, which hit the city, flattening everything in its path and killing 2 200 people.
In 1972, in West Virginia — also in the US, a coal slurry dam with an inadequate spillway collapsed during moderately heavy rain. This resulted in the death of 125 people in Buffalo Creek Hollow.
Another example is the Bento Rodriguez Dam disaster, which struck Brazil in November 2015 when an iron ore tailings dam collapsed in the city, causing massive flooding and 17 human deaths.
It also triggered an environmental crisis which needed international response.
A subsequent inquest found that authorities had been warned about the possibility of the dam collapsing as far back as 2008, but did not act. Financial Gazette