Technology as a tool for learning: A must for 21st century universities
By Dr. James Madzimure
The post independence Zimbabwe has seen the expansion of the higher education institutions especially universities. Currently there are about ten state universities and about 6 private ones (Garwe, 2013). The government's policy was linked to the need to redress colonial injustices in the education system that disadvantaged the black majority.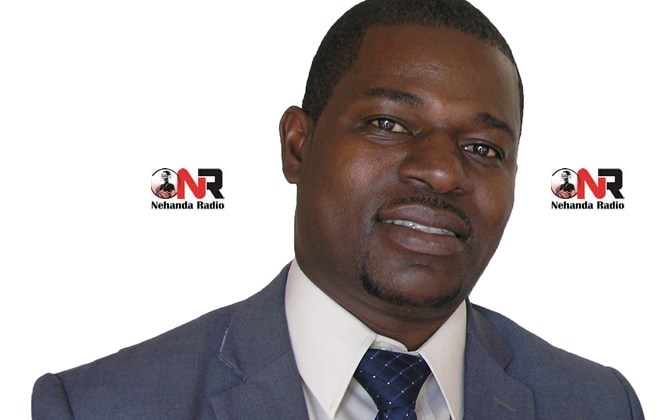 This expansion in higher education has also seen the increased adoption and usage of technology in line with promoting 21st century competencies such as the use of information and communication technologies (ICTs). The Government of Zimbabwe's ICT policy of 2005 and the Nziramasanga Commission's Report advocated for the use of computers for teaching and learning in institutions of higher learning (Kapungu, 2007; Musarurwa, 2011).
The current write up will examine the relationship between expansion in higher education in Zimbabwe with respect to technology adoption and usage. Definition of key terms like higher education, technology adoption and usage will be done to contextualise the paper.
Higher education in Zimbabwe involves institutions such as universities, technical or polytechnic colleges (Zimbabwe Council for Higher Education Act, 2006). These are institutions that are expected to be creative and innovative in their research work which also forms part of their macro-curriculum.
Technology adoption can be defined as "the decision to make full use of an innovation as the best course of action available" (Rogers, 1995). The proper usage or day to day application of the technology in institutes of higher education should lead great benefits to both students and lecturers.
One of the areas which universities and polytechnic colleges have widely used technology is in e-learning. Universities are increasingly using computers or multimedia technologies and internet as tools in teaching and learning (Mbengo, 2014). Most institutes have learning management systems (LMS) which operate on softwares such as Eagle, Changamire and Moodle (Chitanana et al., 2008).
Students are able to access e-journals, e-books, online catalogues and databases. Use of wide area network and broadband has allowed institutions of higher education to link up and share information especially libraries. The major complaint is that universities invest more in administrative software such as fees payment, registration and admissions at the expense of that for teaching and learning (Chitanana et al., 2008).
Investment in administrative tools will however, become a competitive edge for attracting new students and corporate financing (Economist Intelligence Unit, 2008). Universities invest huge amounts of money in e-learning yet there is poor utilisation by both lecturers and students. There is need for in-house staff development programme to ensure that lecturers who are drivers of the learning process are conversant with the use of e-learning platforms (Chitanana et al., 2008; Musarurwa, 2011).
Challenges experienced by lecturers in adapting to e-learning include lack of access to computer laboratories with students, inadequate training, poor internet access and no computers in lecturers' offices (Chitanana et al., 2008).
Low adoption and success rates of e-learning may be attributed to the fact that it is time consuming and sometimes frustrating for lecturers to make good e-learning material at the backdrop of many courses and large classes (Mbengo, 2014). Involving stakeholders minimises the mismatch between system design and the expectations of technology users (Park et al., 2009). This may in turn increase successful adoption of digital library systems in higher institutes of education in Zimbabwe.
I suggest that universities establish a Department that is fully responsible for repacking the supplied notes into a format that compete internationally. Academics will not be able to enforce the use of e-learning by students if they can't use it to post assignments, mark and record assignments. E-learning must be implemented innovatively but must be easy to understand to stimulate interest among users.
Consultations must be held with students and lecturers to make e-learning platforms more user-friendly. Lecturers should be trained to integrate e-learning in teaching especially the old teachers who grew up when computers were not yet there. In the 21st century, there is need to promote blended learning and ensure that students are exposed to innovative way of learning (Musarurwa, 2011). Tenure and promotion should be tied up to the ability to demonstrate use of ICTs in teaching (Economist Intelligence Unit, 2008). By integrating ICT as a learning resource during regular classes, lecturers are exposing students to innovative ways of learning.
The emergence of distance learning has increased the need for using e-learning in universities (Economist Intelligence Unit, 2008). Zimbabwe Open University has thousands of students who want to access the communications from institute at the comfort of their homes and offices. Distance education has made life easier for students especially when well blended with the use of ICTs (Mbengo, 2014).
The use of e-portal to post assignments and other communications minimises the costs of travelling for students. Most universities now have block release programmes and these students must have easy access to information because of their pressuring programme where they try to balance work, family and school.  A lot of effort was put on e-marketing to ensure that universities are visible on the World Wide Web instead of only relying on the local area network.
The visibility on the international arena will help in attracting international students who are a potential cash cow in funding the struggling state universities. Students in Zimbabwe are now able to collaborate with research partners around the globe because of improved learning management systems found in most universities (Economist Intelligence Unit, 2008).
Zimbabwe is yet to develop a comprehensive system for offering online courses just like other internationally recognised institutions like University of London. The modules must be well developed to meet international standards first before publishing them online in order to protect the image of the institute. Unfortunately, the Zimbabwean education system is still sceptical about quality issues in online degree programmes although most popular universities worldwide are offering hybrid programmes.
The successful use of internet as a learning tool requires a robust network system. Few Zimbabwean universities have invested in increasing the bandwidth in line with university needs. The installation of a robust WIFI system increased the access zone for students to do research even outside the classroom or computer laboratory. The easy access to information has also created a challenge of plagiarism, cheating and distractibility (Economist Intelligence Unit, 2008).
However, most universities in Zimbabwe are reported to have a poor network system which is usually congested during the day when all students will be using it. Most students in Zimbabwe's universities stay out the campus and they will not have access to research material once they go home. Many will resort to the use of their data bundles on the phone but this option has proven to be expensive for students.
In the current knowledge economy, most of university students are digital natives since most own laptops, smart phones and iPods (Economist Intelligence Unit, 2008). Students are able to use these gadgets in searching information that will help them in self-paced learning, constructing own knowledge and engage in critical thinking.
University students acquire literacy, numeracy and problem solving skills through the use of internet hence it promotes social inclusion and their chances of employment (Deloitte, 2014). However, some students come from poor backgrounds which cannot afford to buy a laptop or airtime to access internet via smart phones.
Zimbabwean universities should have large computer laboratories and aim to reduce student: computer ratio and use less data heavy applications (Deloitte, 2014). In order to promote technological adoption and usage in Zimbabwe, there is need for a robust upgrading of the internet related infrastructure in most institutes of higher learning. In the future, there is a possibility for mobile companies to share infrastructure and cut down costs for users. The burdensome government regulations and taxes are however, a problem in Zimbabwe.
Research has indicated that students use a lot of Web 2.0 technologies such as wikis, instant messaging and social media to chat and collaboratively share information with their peers (Deloitte, 2014). The key social media used include WhatsApp, Twitter, Youtube, and Facebook (Munzira and Tsvara, 2015).
Social media may help to improve the computer skills for those students who were not previously exposed to computer lessons. However, the addictive use of social media has been shown to reduce higher order thinking processes (Munzira and Tsvara, 2015). Higher education institutions should diversify their investments to social media instead of focusing only on the less utilised Blackboard and Moodle.
The promotion of social media in teaching and learning may bring new methods of enquiry, communication, collaboration and knowledge development (Munzira and Tsvara, 2015). Unfortunately, institutions do not have control over the social media platforms. Universities have harnessed the use of ICT tools to connect to the alumni students for fundraising purposes, and career support activities.
The ability of students to service themselves online has made administration more efficient. Entrepreneurial students and staff can use the internet to enhance access to financial capital, new markets, and greater innovation through accessing business models and processes (Deloitte, 2014). While students use social media for education purposes, there is little adoption by lecturers as a formal teaching platform.
Some innovative universities are now finding it easier to communicate with students on attachment via social media since most students maybe in areas without internet connections. There is lack of adequate instructional design staff to package the information in a form compatible with social media (Economist Intelligence Unit, 2008).
Zimbabwean universities should move to a level where they are able to post each lecture online within 24 hours but there are no resources to support this initiative. Institutions of higher learning should aim at adopting technology that is more interactive with students/lecturers such as online gaming and simulation software.
Zimbabwe should strategically improve in harnessing technologies associated with open educational resources and mobile learning. Most e-learning platforms at institutions of higher education are not portable enough to use mobile wireless (m-learning). Lecturers must be trained to confidently integrate smart phones, iPads, tablets and laptops into the teaching and learning environment.
The content must also be locally driven to be relevant. Our classrooms should have white boards and connected to support collaborative learning. Universities should make the use of multimedia mandatory to cater for the diverse learning styles for students. Use of video conferencing and satellite viewing must be tried in universities to foster stimulatory learning in the 21st century education (Zinyeka, 2004).
Videos conferencing requires that internet connectivity and bandwidth be increased through partnerships of government and private mobile operators (Wright 2014). An improvement in power supply and reducing workload for lecturers are critical in supporting the use of ICTs in institutions of higher education (Zinyeka, 2004). The government of Zimbabwe should fully fund science and technology programmes at tertiary institutions through the fiscus budget.
In conclusion, our institutions of higher education should promote the use of Web 2.0 tools which have high degree of educational value such as blog, relatively simple syndication (RSS), social bookmarking and audio or video, etc., are not yet popular among the academic communities.
Libraries should train both lecturers and students in their use but also craft policies that address issues of privacy and confidentiality of the associated information. In general, the adoption and usage of technology is generally expanding in Zimbabwean institutions of higher education.
Dr James Madzimure writes in his personal capacity. Dr James is a public speaker, educator, preacher, life coach and author. Dr Madzimure founded RichMinds International Leadership Initiative (RILI). He is the author of Destined for Greatness: Raising Leaders to Transform the Corporate World. He also co-authored a book entitled Unlocking the Entrepreneurial Spirit: God's Secret to Financial Prosperity. His new book on the market is entitled: We Wish to See Jesus.