Limpopogate match-fixing trial fails to start
By Tendai Rupapa
The trial for former Zifa chief executive Henrietta Rushwaya and her alleged accomplices, Edzai Kasinauyo and axed Warriors assistant coach Nation Dube, who are accused of organising the "Limpopogate" match-fixing scandal, failed to start yesterday after the defence sought more time to prepare their outline.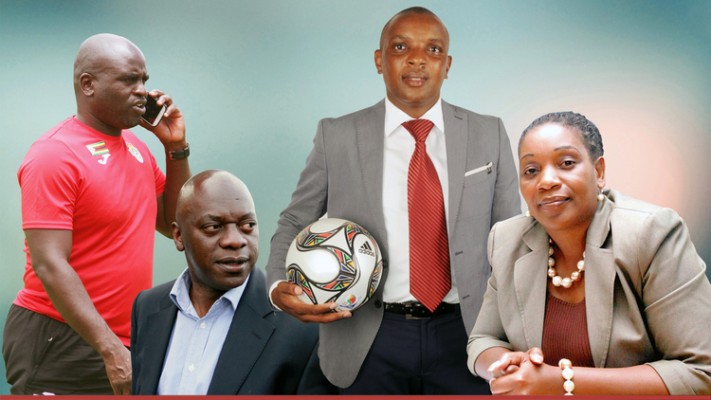 The trio yesterday appeared before Ms Lucy Mungwari who remanded them to September 26 for trial commencement. They are being represented by Messrs Simon Mupindu, Harrison Nkomo and Simon Simango.
The defence team was served with the relevant papers yesterday by prosecutor Mr Michael Reza, hence the need for additional time to prepare their defence.
Allegations are that between January and February this year, Rushwaya, working in cahoots with former Zifa boad member Kasinauyo, former Wariors coach Ian Gorowa and Dube, was involved in acts of soccer match-fixing targeting South African Premier Soccer League teams.
The court heard that Rushwaya, together with Leeroy Kundishora Waguta, who turned out to be the whistleblower, were working in connivance with Chan Sankran, a well-known Asian match fixer who was the financier.
It is alleged that in February, Rushwaya and her accomplices agreed to fix the AFCON qualifier matches between Swaziland and Zimbabwe, which were scheduled for March 25 and 28 in Mbabane and Harare, respectively.
They agreed to offer bribes to Zimbabwe national soccer team players as an inducement to lose the game.
It is also alleged that they agreed to implement their plan after announcement of the team selected to play against the mountain kingdom.
It is the State's case that as a result, Kasinauyo was tasked to put pressure on warriors coach Kallisto Pasuwa to prematurely announce the squad or leak the list of players to the syndicate.
It is alleged that they agreed to target three players – the goalkeeper and two defenders.
The court heard that Waguta alerted the coach about the plot to fix the matches.
He assured the coach that he would constantly update him on Rushwaya's plans.
The court heard that after the delay in announcing the players, Rushwaya identified Tatenda Mukuruva as the probable goalkeeper.
Gorowa invited Mukuruva to South Africa on the pretext that he wanted him for trials with the aim of luring him into their deal.
It is alleged that Mukuruva informed Pasuwa of the plan.
Pasuwa, it is alleged, constantly received information from Waguta and at the same time Kasinauyo kept on pressuring him to release the list of players.
As a result, Pasuwa could not contain the pressure and finally informed Zifa president Dr Phillip Chi- yangwa.
The court heard that on March 10, then Zifa chief executive Jonathan Mashingaidze reported the matter to the police, leading to Rushwaya's arrest. The Herald