By Bridget Mananavire
Jailed Independent End Time Message leader Robert Martin Gumbura says he has no qualms if any of his wives walks out on him as they have been loyal for more than two years and are only human.
Speaking from his jail cell at Chikurubi Maximum Security Prison to ZiFM Stereo, Gumbura who has 12 wives, bragged that he was the one who got the most visits at Chikurubi.
"Even today if I hear they have left, I would not complain if any of my wives decided to leave. They have been loyal for two-and-a-half years, and I get the most visits that sometimes they have to be divided into groups," said Gumbura.
According to Gumbura, who is currently serving a 40-year jail term, his youngest wife is 24 years old and much younger than some of his 34 children.
The soon-to-be 60-year-old said naturally, he has a high sex drive and did not need to take any medicine or herbs to enhance his sexual appetite.
"I just used to eat healthy; fish, lacto, beans, mangoes, to make me naturally healthy, and you have to be someone with a high sex drive," he said.
Gumbura, who only regards one as his wife after she has given birth, said he got married to his first wife at the age of 26 and only took the second one at 35.
"Even if I get released today, I will not stop polygamy because I don't see anything wrong with it."
Revealing more about how he used to manage his polygamous lifestyle, Gumbura said the practice that many now publicly frown upon is actually smart and civilised.
"I paid lobola for all my wives. Polygamy is a decent marriage. Women are not animals that you have intercourse with one and move on to the next the same night.
"I would take each wife per night. Remember there were also children in that house, it was orderly, and my eldest is 34," the incarcerated cleric said.
"And it's not like sex is just done at night, you can have it in the morning, in the afternoon, or at night, and it can be done neatly and decently.
"My days of sex were Monday, Tuesday and Wednesday and then I would go to the farm, or mine, and there are times I would get some off time and go to the farm and there I would get enough time."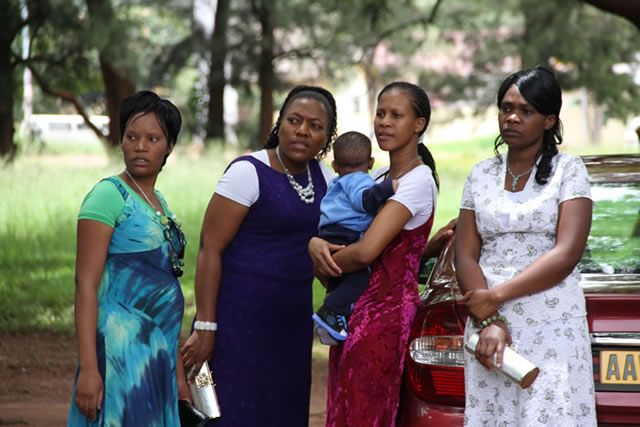 He said even in prison, people were curious to know how he used to manage his oversubscribed sex life — and he told them that his home was a peaceful environment where everyone got along well.
"I love women, and so I would want to change them here and there, I love variety, not particular features on women," said Gumbura.
However, he said he was worried that his family was failing to cope in his absence and are now struggling with school fees and transport to take the children to school.
Before his arrest Gumbura was a farmer, a gold miner and a pastor. Daily News