Zimpapers Bulawayo branch held a farewell dinner for outgoing Chronicle Editor Mduduzi Mathuthu on Monday. Mathuthu was last week "reassigned" to lead the Southern Times in Namibia, leaving Innocent Madonko as the acting editor.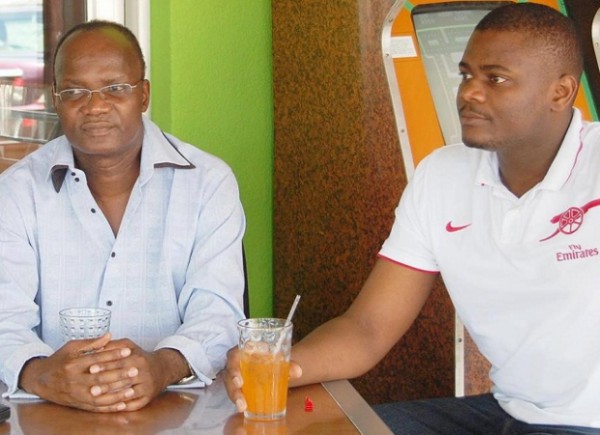 Zimpapers group editorial executive William Chikoto, group human resources manager Mr Herbert Simemeza; group internal audit manager, Kennedy Mutimudye; Zimpapers Bulawayo branch general manager Marks Shayamano as well as senior editorial staffers from Zimpapers Bulawayo branch attended the dinner.
Chikoto praised Mathuthu for his "sterling work in transforming the Chronicle."
He said the publication "should strive to maintain the standards left by Mathuthu as his style of writing brought excitement into news reading."
Mathuthu said he was leaving a friendly newsroom and was glad that he was leaving a branch that was profitable.
"I want to pay a special tribute to Cde Shayamano, the most approachable comrade. He always said in the Chronicle, we will succeed together and fail together," Mathuthu said.
Although his salary and terms of service remain the same, Mathuthu was effectively demoted after being told to pack his bags and head to Namibia to become editor of the little-known Southern Times newspaper based in Windhoek.
Although no reason was given for the change, its thought Mathuthu is the victim of the vicious infighting rocking the ruling Zanu PF party over who will succeed President Robert Mugabe when he eventually dies or retires.
Seen as a pioneering anti-government critic who led the internet revolution when he founded the UK based New Zimbabwe.com website, Mathuthu shocked many when he agreed to leave the UK and head back to Zimbabwe to edit a state owned newspaper.
His close relationship with the then Information Minister Jonathan Moyo was to many the reason why he was appointed to the post. Moyo was demoted to the Higher Education Ministry and it appears his proteges are being purged one by one.
There is speculation that a series of articles in the Chronicle shining a spotlight on the role of Vice President Emmerson Mnangagwa during the Gukurahundi Massacres could be one of many reasons why Mathuthu was sent to a "political retirement home" in Namibia.