More woes for crumbling Obert Mpofu business empire
By Dumisani Nyoni
BULAWAYO – Zimbabwe's cabinet minister and business tycoon Obert Mpofu could be sitting on a crumbling business empire after some of his movable properties were set to go under the hammer over an outstanding debt.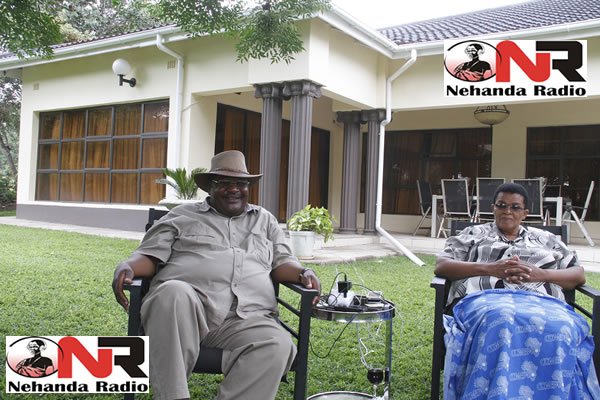 Mpofu, who is Macro Economic Planning and Investment Promotion Minister, owns companies such as Trebo and Khays, Maminza Transport, Khanando Safari and Tours.
He also owns immovable properties in Bulawayo such as Centrust Building, York House, Anchor House among others. Mpofu also owns some properties in Victoria Falls.
However, the government minister now finds a business empire he has bragged about before on the brink of a spectacular collapse after a series of misfortunes experienced in the recent past.
On Wednesday, the Bulawayo High Court Deputy Sherriff said in a notice it would be selling property worth millions of dollars belonging to Maminza Transport, which is one of Mpofu's businesses in Bulawayo.
The auction, in Bulawayo this Friday by Hollands Auctioneers, will see the company's movable assets such as mud drilling compressor on wheels, 8 Volvo trucks, and three trailers, going under the hammer in a case pitying the company with Menwood Trading.
Contacted for comment over the matter, Mpofu said Menwood Trading officials "made a mistake".
"We don't owe them anything. It was a mistake," he said before hanging up his phone.
Several of Mpofu's operations also in the Hwange mining town had either closed down or relocated to Victoria Falls.
His Minus restaurant, Matetsi meats butchery, KST Bypass fuel service station all leased from Hwange Colliery Company (HCC), KoMpofu sports bar and KoMpofu butchery at Mpumalanga high density suburb in Hwange closed last year.
The closure of Mpofu's Hwange companies came less than a month after the former mines minister was dragged to the Labour Court by security guards at his Moya Security firm over salary arrears.
Moya Security had reportedly ignored a court order to pay the security guards outstanding salaries in four-monthly instalments from May 30, 2015. In the recent past, Mpofu has also been accused by workers at his several businesses of failing to pay salaries on time.
His financial institution, Allied Bank, surrendered its operating licence in January last year due to lack of capital. He was slapped with a $16 million lawsuit for failing to surrender immovable assets to the liquidator of his now defunct Allied Bank Limited.
The Zimbabwe Mail, headed by one of Mpofu's daughters, Nomsa, hit the streets as a daily paper towards the end of 2013, but folded early 2015 after failing to make profits. In a desperate attempt to manage losses, the paper was transformed into a weekly for a few weeks before it eventually went defunct, leaving employees stranded.
His Gwanda building, according to media reports, has virtually been turned into a brothel with sex workers reportedly using the premises to serve clients.
The building, which previously housed a lodge, was reportedly unoccupied and security guards manning the building were now charging the sex workers who flood the town's nightclubs $1 per session.
The facility is located at the corner of Soudan street and Fourth avenue in the transit town.
Mpofu last year once bragged before High Court judge Justice Chinembiri Bhunu that he was so rich and would not stoop so low as to demand kickbacks from prospective miners as alleged by embattled Core Mining and Mineral Resources director Lovemore Kurotwi.
Mpofu was responding to Kurotwi's claims that the minister had demanded $10 million from him as kickback for approving the latter's diamond mining activities in Chiadzwa five years ago.
Mpofu said he had been a businessman for many years and was so rich that he could even employ Kurotwi and his co-accused, Zimbabwe Mining Development Corporation (ZMDC) chief executive Dominic Mubaiwa. Radio VOP