Kereke sinks in the deep end
HARARE – The family of a juvenile allegedly raped by Munyaradzi Kereke, a Zanu PF legislator, is pressing ahead with the prosecution of the former advisor to Reserve Bank of Zimbabwe (RBZ) erstwhile Governor Gideon Gono after the Constitutional Court lifted its interdict which it had imposed recently.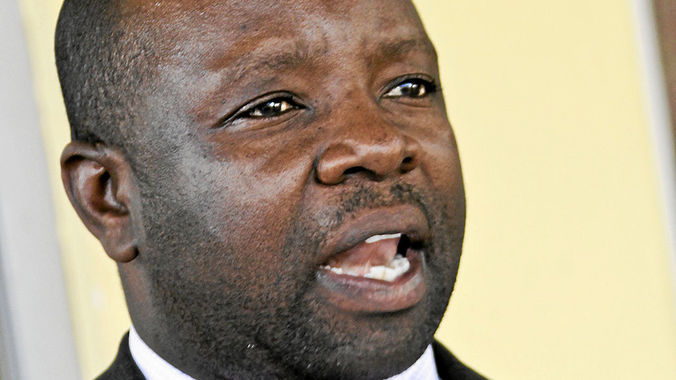 Early this month, Chief Justice Godfrey Chidyausiku granted Kereke's application to stop his prosecution on charges of sexually abusing his 11 year-old relatives' daughter at gunpoint in 2010.
Kereke succeeded in securing an order to stay his prosecution until his constitutional challenge to the validity of a statute allowing private prosecution was determined by the country's apex court.
He had petitioned the Constitutional Court after Prosecutor-General Johannes Tomana issued a certificate for private prosecution of the ZANU PF legislator for Bikita West constituency.
But on Wednesday, Chidyausiku lifted the interdict which he had granted about a week ago clearing the way for the family of the minor represented by Francis Maramwidze to institute legal proceedings against the former advisor to Gono.
Chidyausiku, who heard Kereke's application challenging the constitutionality of Section 16 of the Criminal Procedure and Evidence Act which compels Tomana to issue a certificate for private prosecution where he declines to sue, postponed the hearing on the merits of the case to a later date but lifted the interdict, a decision which paves the way for the aggrieved family to seek justice for its relative, whose quest has been elusive for the past four years.
Charles Warara, the lawyer representing Maramwidze, the guardian of the rape victim told Radio VOP on Wednesday that the family is now pursuing the prosecution of Kereke.
"The interdict has been lifted and we are going ahead with the criminal prosecution. So it means that we are going to pick up the docket from the National Prosecuting Authority and hopefully summons will be issued soon against Kereke," said Warara, who has spiritedly
assisted the minor's family to pursue Kereke, who was spared prosecution by Tomana.
Kereke stands accused of raping a minor at gunpoint at his Harare's Mt Pleasant home in 2010. Despite the filing of a police report against Kereke about five years ago, Tomana had been refusing to prosecute the Zanu PF legislator citing lack of evidence.
However, Tomana was recently forced to issue out the certificate of private prosecution after the Constitutional Court slapped him with a 30-day prison term after convicting him for defying lawful court orders, which was wholly suspended on condition that he complied with the court order within 10 days.
Tomana had refused to comply with several court orders including one ordering the issuance of a certificate of private prosecution for Kereke on the basis that the independence of his office was being undermined.
But Warara and the country's leading legal defence group, the Zimbabwe Lawyers for Human Rights successfully challenged Tomana's desire to enjoy unfettered powers on taking up or declining cases to prosecute. Radio VOP