HARARE – Internationally-acclaimed South African musician Judith Sephuma will be among star attractions at this year's edition of Harare Jazz Festival that will take place on September 19.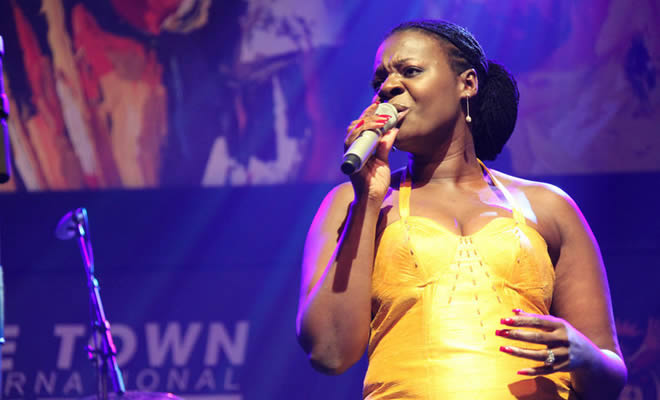 The Polokwane-born jazz star, who has performed for thousands of fans around the world, including sold-out shows in Europe, the United States of America and the United Kingdom, will share the stage with South Africa-based Zimbabwean guitar wizard Louis Mhlanga, music super star Oliver Mtukudzi, multi-talented Nigerian Jazz guitarist Kunle Ayo, Michael Philips (South Africa), Malawian guitarist Erik Paliani and Kenyan songstress Suzanna Owiyo.
With Five studio albums, two live DVDs and two Live albums, including a multi-platinum selling gospel album, Sephuma is expected to light up Zimbabwe's foremost jazz festival to be held at The Spook House in Msasa.
The audience at this year's edition of Harare Jazz Festival, which will be held on Saturday, September 19, will sample some amazing tracks from her exciting new album entitled One Word.
The jazz songstress, who will sample some tracks from her new album titled One Word, describes her new offering as a funky Afro Jazz album.
"One Word has allowed me to choose music that allows me to enjoy myself and have fun, but more so to it allows my fans that have been very loyal through the years to enjoy themselves," said Sephuma.
The album features crossover tracks sung in Sepedi, Zulu, Lingala, Portuguese and English, created in a way that fans across the world have come to expect of the versatile and talented singer.
One Word is an eclectic album that comprises groovy and funky songs like Joy, Belinda which is a warm, sultry love song sung in Lingala, and Mbote, a song of unity also sung in Lingala.
Other tracks on the album include Crazy and Waiting written by her close friend, Ernie Smith, Guti which is sung in Portuguese, and Glory, a song that was written by Joey Williams, a very talented drummer from Los Angeles.
Harare Jazz Festival, which will run under the theme Tributes and Memories, has entered into a partnership with ZOL Zimbabwe. Under the partnership, ZOL will provide internet connectivity through ZOLspot.
The ZOLspot internet service will be offered free of charge to the festival audience during the event.
This will keep fans connected with friends across the globe on various social media platforms, allowing them to post images and messages in real time as the festival progresses. Daily News