Junior cop sues bosses over 'unfair' transfer
By Mashudu Netsianda
BULAWAYO – A junior police officer in Bulawayo has dragged his superiors to court for defying a High court order after successfully challenging his transfer from Ross Camp to ZRP Makosa in Murehwa district.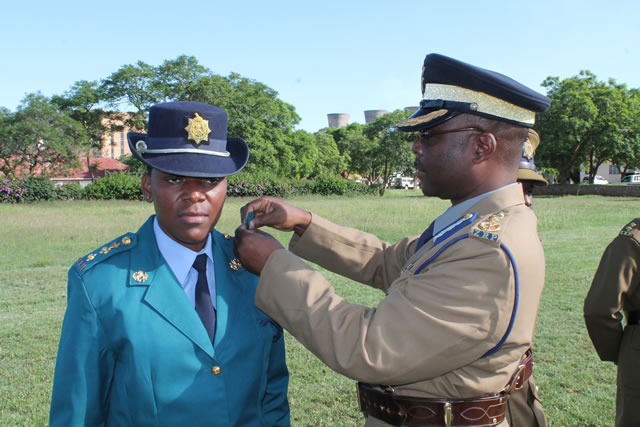 Samuel Kufandada filed a court application for contempt of court at the Bulawayo High Court citing Police Commissioner-General Augustine Chihuri, Senior Assistant Commissioner Justice Chengeta (chief staff officer-in-charge of ZRP human resources), Snr Asst Comm Stephen Mutamba (officer commanding police in Bulawayo province), the officer commanding police in Murehwa district and the officer in charge of Stops/Ross Camp in Bulawayo as respondents.
In his founding affidavit, Kufandada is accusing the respondents of failing to fully comply with a Harare High Court order under case number HC3240/15 which was delivered by Justice Chinembiri-Bhunu in his favour.
"This is an application for contempt of court against the respondents for their failure to comply fully with a High Court order. The first respondent (Chengeta) acting on the request by second respondent (Mutamba) transferred me to ZRP Makosa on December 4, 2014.
"The second respondent had vowed and told me that he was going to make it a point that I was going to be transferred from his province and eventually be discharged from the ZRP," said Kufandada.
Kufandada, who claims that he was being victimised by his bosses, was transferred from Ross Camp Police Station to ZRP Makosa in Murehwa district in Mashonaland East.
He then successfully contested his transfer in February this year before the Harare High Court which established that the transfer was unfair and unprocedural.
"In a clear case of contempt of court of the High Court order granted in my favour, the respondents unilaterally ceased my February salary and made disallowance of $380. My family and other dependants suffered as a result of such callous action against me," said Kufandada.
He said as a direct result of the cessation of his salary, he was cancelled from the medical aid scheme and funeral policy.
"On the reimbursement of my salary I was charged interest and blacklisted by my bank for non-performance of my loan. All this happened because of the contemptuous and vindictive conduct of the first respondent," he said.
The applicant said despite serving the respondent with a court order they have continued to defy it.
"The respondents are aware of the High Court order under case number HC 3240/15 which was granted with their consent. They therefore have an obligation to honour their side of the bargain. I consented to go to ZRP Makosa even though I knew that the matter is not in any way a routine administrative move, but purely punitive in nature," said Kufandada.
He said he was being persecuted by his bosses for expressing his displeasure at the alleged inhuman and degrading treatment that he suffered at the hands of Mutamba.
In his draft order, Kufandada is seeking an order that compels the respondents to comply with the High Court order under HC3240/15 so that he executes his constitutional mandate as a member of the ZRP without being victimised and harassed.
He also seeks an order that compels his bosses to reimburse him $380 disallowance appearing on his March 2015 pay slip.
According to the draft order, Kufandada also seeks an order that authorises and directs the deputy sheriff to apprehend four respondents with the assistance of Chihuri and lodge them at a nearest prison where they should be jailed for 90 days for contempt of court.
Source: The Chronicle