By Nduduzo Tshuma
HARARE – The proposed ban on the importation of second hand clothing and shoes has drawn the ire of Parliamentarians who feel the move is too harsh on the less privileged who survive on the industry and cannot afford expensive clothes in local shops.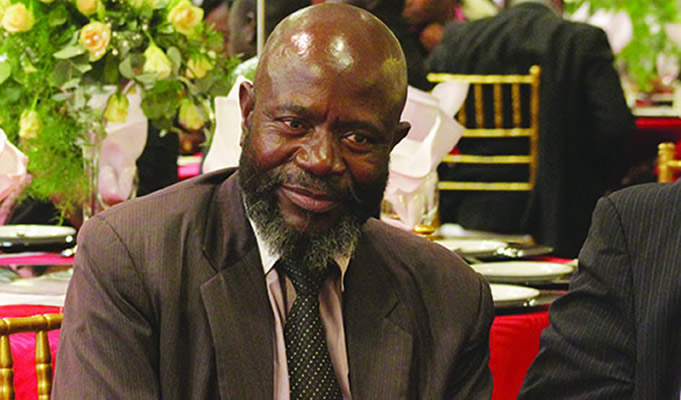 The Parliamentarians demanded that Finance and Economic Development Minister Patrick Chinamasa, reverses the proposal, which is captured in last week's mid-term fiscal policy review statement.
Chinamasa announced that the government had banned the importation of second hand clothes and shoes with effect from September 1.
The move, he said, was part of economy wide measures to facilitate the recovery of local industry. The products have been removed from the general import licence, with future importations now subject to seizure and destruction.
Chinamasa said the move was meant to reduce competition between imports and local products, a factor that has adversely affected local industry.
However, Parliamentarians debating the Statement in Parliament on Tuesday, argued that the ban on the importation of second hand clothing would negatively impact on people's livelihoods.
MDC proportional representation legislator Priscilla Misihairabwi Mushonga, who recently caused a stir in Parliament after bringing used panties to the August House, said her campaign was for the ban on second hand underwear and the embargo should have been restricted to undergarments.
"Let me say that I still hold that position. I hold that position and I hope the doctors that are here will be able to buttress that particular point because I'm not a medical doctor," she said.
"They can't continue primarily because when you're talking about under garments, you're talking about people putting on these things on the most sensitive part of the human anatomy."
Misihairabwi Mushonga said while there was a need to begin to acknowledge the issue of second-hand clothing, the matter needed further exploration.
"We need to ourselves, given where we're right now, does a ban stop or help the entire community?
"I'm sure we're all agreed that if we ban, then what will people put on, because we don't have an alternative at the moment."
MDC-T proportional representation legislator Ruth Labode supported Misihairabwi Mushonga's argument that only second hand undergarments should be banned.
Mufakose legislator Paurina Mpariwa (MDC-T) said if the government bans the importation of second hand clothing, there was a need for safety nets for those benefiting from the sale of the clothes.
"My appeal to the Minister is that he should look into this and he should reconsider lifting the ban on second hand clothes because the protection of the industry isn't necessary as we don't have money.
"We also no longer have thieves because people were busy selling their second hand jackets which are sold for $1 for two," she said.
"If you ask the people who are here — how many have been to Mupedzanhamo? If you had done that survey, 93 percent would have gone to Mupedzanhamo to buy second hand clothes. For us to be able to support our constituencies, we were making our livelihoods from Mupedzanhamo."
Zanu-PF Buhera South legislator Joseph Chinotimba weighed in saying the banning of second hand clothing was not a good idea especially in the face of current job losses.
"At the moment, we've people who are losing their jobs. There are institutions like the City of Harare where workers have gone for four months without pay and it becomes difficult for a man or a woman to go into a shop to buy new clothes," said Chinotimba.
"It would be better for them to go and buy second-hand clothes because they would cover their poverty by wearing these second-hand clothes."
Chirumanzu-Zibagwe Legislator Auxillia Mnangagwa said: "The banning of these bales will cause problems and children will go without livelihoods.
"As women parliamentarians, we've constituencies where people are making a livelihood out of the use of second hand clothes and we were able to look after our constituents. May he consider that issue?
"I don't know what the government is saying because the same people who are going to face the hardships don't have money for electricity and food. They can't plough and they've no seeds — how are they going to eke out a living?"
Mnangagwa called on Minister Chinamasa to reverse his decision warning that failure to do so might lead to a rise in crime.
Zanu-PF Bikita West legislator Munyaradzi Kereke said while the protection of local industry was laudable, banning of second hand clothes was an argument losing traction as some of the bales contain new clothes.
"We want to say, when we see our citizens importing bales of used clothes, some of them aren't really used. They come in bales because it reduces packaging costs. The issue is when we define people's welfare, what exactly do we mean?" said Kereke.
"In my view Mr. Speaker and I speak for the constituencies as well — when a household is getting T-shirts, dresses, decent clothing at a dollar, it isn't necessarily a bad thing given our circumstances and the hardships that the communities are facing.
"Imposing duty on second hand clothes in terms of revenue raised, it'll not raise much, rather we need to say how can the government fund local industry to retool using new technologies that reduce costs, not to go and build a high tariff road?"
MDC-T Bulawayo South legislator Eddie Cross said the ban on importation of clothes would deny people access to cheap clothing, which is a fundamental welfare issue.
Binga North legislator Prince Dubeko Sibanda (MDC-T) said the importation of second hand clothes was one of the few sources of income available to Zimbabweans in the face of unemployment. The Chronicle