HARARE – Three children died on Thursday after their house was gutted by fire in Epworth.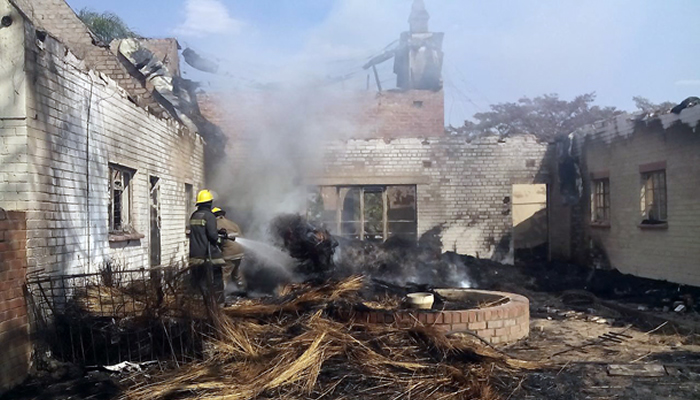 A 2 year old died on the spot while a six year old and a 9 year old died on admission at the hospital.
Harare province police Acting Spokesperson Assistant Inspector Simon Chazovachii said the fire was caused by a candle which was left burning while the children aged 2,6 and 9 we left alone in the house.
Police say no fowl play is suspected but urged the public not to leave children unattended.
Last week a fire destroyed former RBZ Governor Gideon Gono's house and destroyed property worth thousands of dollars.
Last month, property worth thousands of dollars was destroyed when fire gutted the house of businessman Philip Chiyangwa in Borrowdale.
Last year a house belonging to the then Vice President Joice Mujuru was gutted by fire (see featured image).
In August 2011 her husband General Solomon Mujuru was killed by a fire that gutted his farmhouse in Beatrice.