Exposing Ozias Bvute's many scandals
By Joseph Madyembwa | Opinion |
Let me give you some detailed information about the devil called Ozias Bvute, the idiot behind all this mess we are crying about day and night.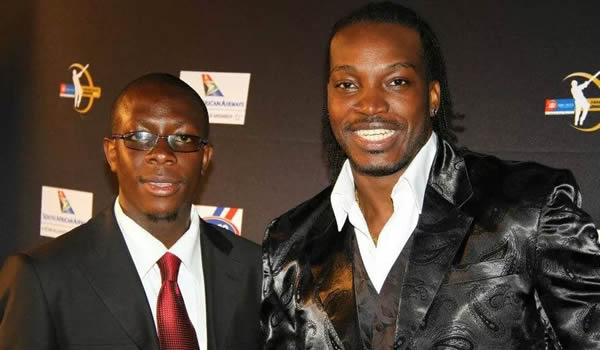 Before Bvute joined the ZC (Zimbabwe Cricket) he had just returned from Botswana where his public relations company closed down/bankrupt under some unclear circumstances. He apparently left a huge debt. He then opened a company here called Rhizoma Invest t/a as P & C Limited.
This company was also struggling and had huge debts. He then got involved with ZC through Max Ebrahim whose wife is from Botswana. He attended a few Intergration Meetings and impressed with his command in English and was appointed on the ZC Board and assumed the position of Director of Integration.
He plotted his was up and became the Managing Director and with (Peter) Chingoka took control of the Zimbabwe Cricket Union. They got rid of every director that knew something about cricket and in one year from a bank balance of USD$8 million left when Vince Hogg was the MD, the coffers were cleaned up.
The Reserve Bank of Zimbabwe got involved, Chingoka and Bvute even got arrested but got away with fines because of their strong political connections. Several players were also caught up in the fiasco and were arrested and later released without charges.
A vote of no confidence was passed by the provinces but the Sports and Recreation Commission (SRC) ruled in their favour and they were reappointed to run ZC. The rest is history. Ozias now claims that he loaned ZC his own money. Where the hell did he get that sort of cash?
He claims his wife who is a doctor earns $300 a month and our "UNEDUCATED PLAYERS" do not deserve any money. If the claims are true that she earns USD$300 a month so how the hell did she open a Golf Shop called Golf USA in Borrowdale with stocks worth over USD$500,000?
ZC also controversially purchased an OB Van (OZIAS BVUTE VAN / OUTSIDE BROADCAST VAN excuse the banter) and the price was inflated.
Where is this van now and how much revenue has it brought to ZC?
At one Stage it was being hired in countries like Malawi and Tanzania. Where are all the proceeds?
He used to lie to people thats its in South Africa for maintenance yet in Zimbabwe there were qualified engineers who used to do maintenance work before and during the games.
More to follow on the current day to day operations of ZC……
Joseph Madyembwa was National Team Computer Analyst in 2009 and when Franchise cricket was launched in Zimbabwe in September 2009 was then appointed Team Manager of Mashonaland Eagles, one of the five franchises, till March 2012 when he was forced to resign and eventually relocated to UK. During his stint as Mash Eagles Manager he also acted as the Zimbabwe U19 Computer Analyst.