Joseph Madyembwa: Exposing Ozias Bvute's many scandals
By Joseph Madyembwa | Opinion |
Let me give you some detailed information about the devil called Ozias Bvute, the power behind the throne and mess we are crying about day and night at Zimbabwe Cricket.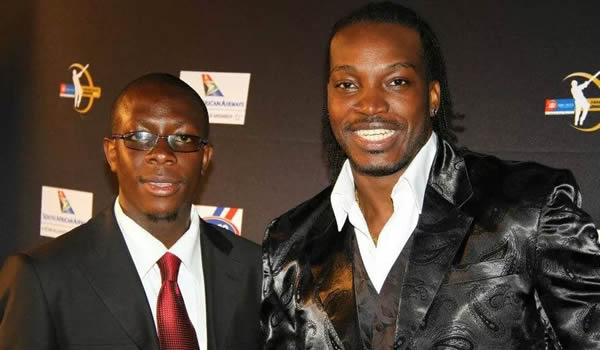 Before joining ZC (Zimbabwe Cricket) Ozias Bvute (OB) had just returned from Botswana. This when his then public relations company closed down or rather became bankrupt under some unclear circumstances. Ozias formed another company in Harare called Rhizoma Invest t/a as P & C Limited.
On April 16, 2004, 13 players had gone on strike after the cricket board refused to meet their demands. Many of them were senior, experienced cricketers; all of them were white.
Ozias Bvute headed the Integration Task Force, which set ambitious racial "goals" for everything: the team, the umpires, the crowds at games.
A supremely slick operator with banking interests in Zimbabwe and Namibia, Bvute used his task-force post to manoeuvre his way into the ZCU board of directors by the time the 13 experienced players walked away.
Sharp and driven, he would quickly supersede those in higher positions as the saga played out.
Ozias as Managing Director with Peter Chingoka (now late) got rid of every director that knew something about cricket and in one year from a bank balance of USD$10 million left when Vince Hogg was the MD, the coffers were cleaned up under the guise of rebranding.
Between June 2004, when Hogg quit as managing director, and the end of 2005, it went from $10m in the black to a sickly pale shade of the spectrum. Money that usually lasted the majority of a World Cup cycle was gone halfway through that period. Hogg then described Bvute as "more radical, wanting change quicker, and didn't mind hurting cricket."
In December 2005 Peter Chingoka and Bvute were arrested charged with contravening sections of the Exchange Control Act. The charges related to an investigation which was being carried out by the Reserve Bank of Zimbabwe at that time.
It is thought that the pair were charged with several offences, including funds misappropriation and violating Zimbabwe's foreign currency exchange regulations.
National team players Vusi Sibanda and Waddington Mwayenga were arrested and fined $800,000 (ZWD), $400 000 (ZWD). The two had pleaded guilty to breaching the country's exchange control regulations when they were initially arraigned before the court.
It emerged that the Attorney-General's office baulked at prosecuting Zimbabwe Cricket (ZC) chair Peter Chingoka and managing director Ozias Bvute over exchange control violations for what appeared to be political reasons.
The Attorney-General's office shied away from taking further measures against Chingoka and Bvute, because of disagreements within government's own bureaucracy. Eventually Zimbabwe Cricket as an organisation were fined $130 million (ZWD) after the board guilty to the charge.
With no support from the grassroots and the provincial structures, a vote of no confidence was passed by the provinces but the Sports and Recreation Commission (SRC) ruled in their favour and they were reappointed to run ZC.
Since then, ZC has borrowed millions of dollars from MetBank, in which Bvute holds significant shares. ZC officials say that without those loans cricket would not have been able to continue.
Others ask who gains the most from the relationship, and there have certainly been instances where the bank's interests have been put first – most notably in 2012 when a $6m loan from the ICC was not used to retire a portion of ZC's high-interest debt as it was designed to, and was instead deposited in a non-interest-bearing account with MetBank.
At best, ZC has been guilty of gross mismanagement since Bvute took over from Hogg. At worst, the organisation was used for personal enrichment.
More to follow on the current day to day operations of ZC……
Joseph Madyembwa was National Team Computer Analyst in 2009 and when Franchise cricket was launched in Zimbabwe in September 2009 was then appointed Team Manager of Mashonaland Eagles, one of the five franchises, till March 2012 when he was forced to resign and eventually relocated to UK. During his stint as Mash Eagles Manager he also acted as the Zimbabwe U19 Computer Analyst.