Ex-Warriors star Muhoni stabbed in domestic row
By Elizabeth Chingururu
Former Warriors midfielder Lazarus Muhoni was on Wednesday allegedly stabbed by his wife in Warren Park following a fistfight over his suspected infidelity.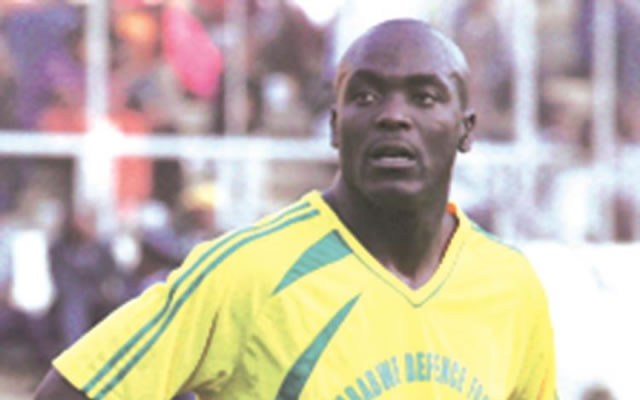 Muhoni (38), who is now plying his trade in Division One, was stabbed by his wife, Daisy (32), after he had allegedly attacked her with a chair.
It is alleged Daisy had accused Muhoni of having an affair with another woman and this did not go down well with Muhoni who responded by punching and slapping her before attacking her with a chair.
This prompted Daisy to retaliate by stabbing Muhoni in the back.
She then rushed to the police where she filed charges of domestic violence against her husband.
However, the matter could not be heard in court after Daisy withdrew the charges at the Harare Magistrates' Court during the vetting process.
Part of her withdrawal affidavit read: "He is the father of my children and he should look after them and also he asked for forgiveness. We have agreed to have an out of court settlement."
According to the State papers, Daisy and Muhoni's sister Royce became suspicious of Muhoni's movements and followed him to Harare's Roadport, where they saw him with a lady they suspected to be his girlfriend.
It was alleged they saw him paying for her bus fare and giving her cash before confronting him on the scene.
Muhoni fled and the pair went back home where they waited for him.
It was alleged that Muhoni later arrived home around 9pm and an altercation ensured between him and his wife which generated into a fistfight.
Muhoni, it was alleged, punched and slapped his wife.
Upon seeing that she had been overpowered, by the physically fit football player, Daisy grabbed a kitchen knife and stabbed her husband.
There were no medical affidavits to ascertain the degree of injuries sustained by either Muhoni or Daisy. The Herald