ALPHA Media Holdings (AMH) chairman Trevor Ncube yesterday dismissed reports that Southern Eye is shutting down.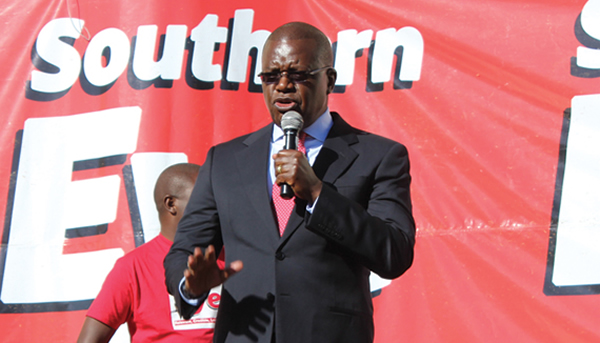 Ncube was reacting to claims published by online and South African media alleging that the group's Bulawayo-based paper was ceasing operations after a year in circulation.

"Please note that there is absolutely no truth in reports that AMH is closing down Southern Eye, our fourth title in Zimbabwe. Southern Eye will continue to be published five days a week, Monday to Friday," he said.
"Management recently announced that Southern Eye on Sunday will soon be incorporated into our national Sunday paper The Standard.
"We suspect this is what might have caused the misunderstanding."
Southern Eye celebrated its first anniversary last month following its launch on June 3, 2013.
The paper most popular publication based in Bulawayo with the highest number of Facebook likes 21749 as of yesterday and 3 829 followers on Twitter.
AMH last week announced that it was consolidating the Sunday editions of the Southern Eye with the revamped The Standard.
Southern Eye has not only grown to be a prime publication serving Bulawayo, Matabeleland, Midlands and Masvingo, but also has a national footprint. NewsDay