By Mthulisi Mathuthu
On Monday South African Home Affairs Minister Malusi Gigaba caused anxiety among immigrants when he said the South African government would not budge on its new immigration laws but would only 'deal' with the problems raised in the implementation of those requirements.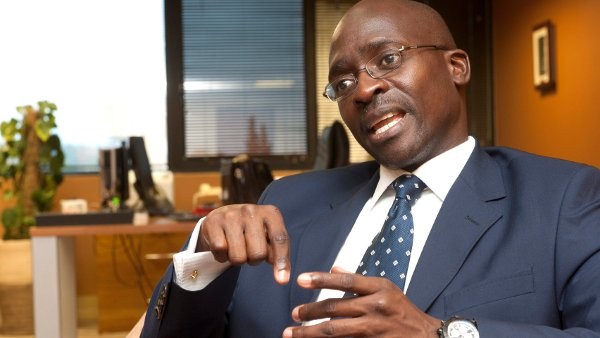 Three weeks ago Gigaba also said if the 250,000 permit holders' stay was to be extended they would apply for citizenship and that could cause 'shock to the system and government.'
But 24 hours after causing panic Gigaba has said he will announce a decision in August on the permits held by Zimbabweans under the special dispensation programme.
Gigaba made the announcement on Tuesday during a parliamentary discussion on the budget in Cape Town. His comments came as beneficiaries of the 2010 dispensation programme are still waiting to hear if they will have to return to Zimbabwe to apply for an extension, as once proposed, or whether they can do that from within South Africa.
As some of the permits have begun to expire fears have been growing that Pretoria may not renew them and compel Zimbabweans to return. While the Home Affairs department has repeatedly assured permit holders to 'stay calm', fear is growing over the reasons for the delay.
There are concerns that the proposed requirement for permit holders to return to their home country to apply is a trap meant to lure people back into Zimbabwe from where they will be denied the right to return to South Africa on calculated technicalities.
But on Tuesday Gigaba said they were in the 'final stages of deliberations' on the issue adding that he was 'mindful of the anxiety among Zimbabwean permit holders.' He said future policies will concentrate on how to deal with economic migrants, many of whom have tended to pose as asylum seekers.'
Zimbabwe Community in South Africa chairperson, Ngqabutho Mabhena, said if Pretoria was to force people to apply from Zimbabwe many would be denied  permission to return.
Mabhena said his organization will continue to negotiate with the government until a decision was made. He said they were already lobbying various organizations like the ANC, COSATU and the churches on the issue.
Speaking on SW Radio Africa's Diaspora Diaries, Mabhena said feedback would be given to members on July 26th in a public meeting at Hillbrow Theater in Johannesburg. SW Radio Africa