By Mthulisi Mathuthu
Transform Zimbabwe has reported that its leader, Jacob Ngarivhume, was arrested on Saturday in Gweru by state security agents who also broke up the party's national executive meeting.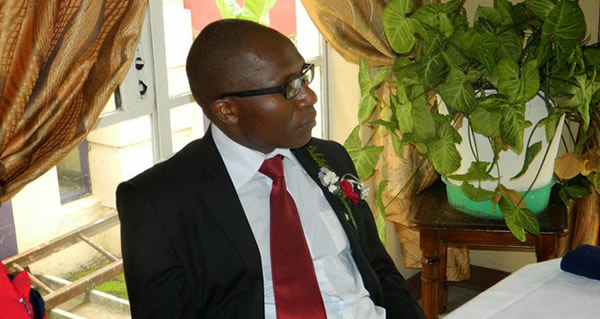 A statement said a police convoy comprising fully armed riot police officers and members of the CIO, led by Sergeant Chivandire, stormed the meeting and seized Ngarivhume claiming that he had previously held an unauthorized meeting in Harare.
The party said the 'overzealous' police brandishing tear gas canisters and AK47 rifles locked down Vashandiri Study Center where the meeting was being held.
Ngarivhume was said to have been taken Nehanda Police Station in Mkoba 4 for questioning while the rest of the party members were held hostage at the vocational training center.
By Monday it was not clear if Ngarivhume and his colleagues were free men as all their numbers were unreachable.
A few months ago Ngarivhume was abducted from his Chimanimani hotel room by the CIO and the police as he was preparing to hit the campaign trail. He was taken to a local police station where he was interrogated for four hours and released without charge.
At the time the party also reported that its members were being harassed by the CIO in the Binga and Masvingo areas. Since then there have been a number of incidents involving state security agents and party members.
Transform Zimbabwe was formed in December 2013 following a convention of the 12,000 member Christian network group, Prayer Network Zimbabwe.
At the time, Ngarivhume said the party would 'focus on re-engagement with the Western countries, building an inclusive and competitive economy and empowering Zimbabweans through access to education and health facilities.' SW Radio Africa