By Adoration Bizure
Kingdom Embassy founder, Prophet Passion Java has defended his use of World Wrestling Entertainment (WWE) wrestlers on his posters.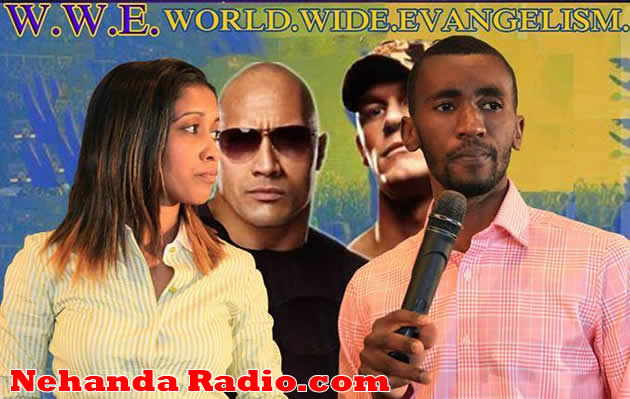 Prophet Passion says he used The Rock and John Cena on his posters because they are Christians. The rare design stirred controversy with some Christians questioning the relevance of John Cena and the Rock on a Christian advert. The use of WWE trademark on the posters did not help matters.
This journalist caught up with the 25 year old man of the cloth at a local hotel on Tuesday night.
"There is nothing sinister about adding wrestlers on our church posters, are they not human beings just like everyone else?
"What most people don't know is that The Rock and John Cena are actually Christians and when I once went to the States I even laid my hands on them and prayed for them," claimed Prophet Passion.
On the poster Prophet Passion and his wife Yasmin will be posing on the picture and on the background world wrestling champions The Rock and John Cena appear at the background. W.W.E initials are also interpreted as World Wide Evangelism on the poster.