By Staff Reporter
A Harare teenager, Rosemary Shuro has sensationally claimed that she miscarried dancehall superstar Winky D's baby. According to the H Metro tabloid the 17 year old is too scared to discuss the issue claiming she could lose her life.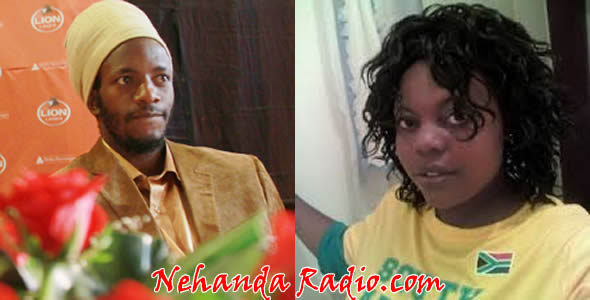 Winky D's manager Jonathan Banda however quickly moved to rubbish the claims. "Where is she, does she exist anyway? What pregnancy can she talk about? I am not affected because she is not a credible source. But if she is genuine she should come to us direct," fumed Banda.
"When I talk about Winky D, I had never defended him but I grew up with him, until today I am still working with him. Why do people claim all this, this is infringing one's rights.
"She is dreaming, but why are you guys depending on social networks, they are not credible sources. This is just scandalous but take it easy Jah man," said Banda. He was referring to Rosemary's Facebook chat published by H Metro.
The girl who is well known in the club circuit and social network sites for stripping confirmed in person that she was impregnated by Winky D.
"I cannot say much about that issue. Please leave the whole Winky D stuff, Ndinofa. I don't want to talk about it. It's a lie. Nyaya ya Winky D inosungisa guys. I don't want to talk about it hangu iiiii ndingafe," she told H Metro.
But on the 24th of October during a chat on Facebook at 11:52am she confided in one of her friends that she was carrying Winky D's baby and had miscarried.
Only two days ago it was reported that Rosemary, who admits to flirting with most Urban Grooves artistes, had denied links with an evil society known as Illuminati – a suspected source of riches for some international artists.
Rosemary – better known in the music circle as Rose Barbie – is also battling allegations that she is having sex with local urban groove artistes just to become famous. Rosemary shot to fame when her naughty pictures leaked online.
Also leaked were loads of chat messages between her and a long list of Urban Grooves artists.
"I'm also an artist and just like posing nude showing off my ass and flirting with artistes and I don't sleep with them and Victor D is my only boyfriend," she replied when journalists sought her comment.