By Senator Obert Gutu
"I want people to remember me as someone whose life has been helpful to humanity. We hope and believe that the best way of limiting the usurpation of power by individuals, military or otherwise, is to put the people in charge.Between fractions, between clans, plots and coups d'etats can be perpetrated. Against the people, a durable coup d'etat cannot be perpetrated. Therefore, the best way of preventing the army from confiscating power for itself and for itself alone is to make this power shared by the voltaic people from the outset."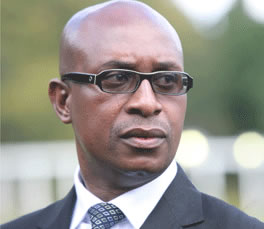 This is one of the most famous statements made by Captain Thomas Isdore Noel Sankara, the charismatic leader of Burkina Faso from 1983 to 1987. It is a pity that Thomas Sankara was assassinated at a very tender age of 38.
For me, Sankara represented a refreshing new breed of young African leaders who were keen on debunking Afro-pessimism and on projecting Africa as a continent of hope and opportunity – not the continent of poverty, despair, war, hunger and disease for which it is known. I admire Thomas Sankara.
One does not have to dabble in robotics and mechatronis to sense that the political mood in Zimbabwe is slowly but irreversibly changing. That Zimbabwe is about to turn the corner is beyond disputation. We are on the verge of turning this mighty country into one of Africa's jewels, once again.
We are embarking on a journey of nation-building. We are refusing to take the economy class ticket on the plane heading towards development and prosperity. We demand a front row seat in the premium class on that plane. We are destined for greatness. We are a great nation. We are a great people. We shall succeed. Defeat is not on our agenda.
We pay tribute to the founding fathers of this blessed nation. We are inspired by the heroism of Joshua Nkomo, Herbert Chitepo, Albert Nikita Mangena, Josiah Tongogara, Lookout Masuku and many others who laid down their lives to ensure that we become an independent nation.
My generation and indeed, those generations to come after us, will forever cherish the sacrifice made by the gallant daughters and sons of Zimbabwe as they selflessly fought against a ruthless and racist settler colonial regime in the 1960s and 1970s.
We appreciate that independence did not come on a silver platter. And as such, we will not betray the revolution. We are not and we will never be sell-outs. We might differ with the earlier generation of nationalists on the methodologies that they adopted to create a post-colonial Zimbabwe.
Of course, many mistakes were committed by this earlier generation of leaders as they hopelessly failed to establish a viable and sustainable post-colonial nation state. Thieves and looters somehow joined the bandwagon of these otherwise decent men and women.
Unfortunately, these thieves and kleptocrats hijacked the people's revolution as they relentlessly pursued their devilish agenda of self- aggrandisement and primitive accumulation of personal wealth while the majority of the people wallowed in poverty and squalor.
It is this bunch of renegades and political charlatans that we are now fighting against. The revolution has always been our inspiration.For that reason, we cannot and indeed, we shall not fight against the revolution. We are children of the revolution. We are not sell-outs.
In our quest to establish a viable and economically stable nation state, we hereby declare that we are not hobnobbing to the dictates of neo-imperialism and neo-liberalism.Quite frankly, we agree that Africa's resources must be owned and controlled by Africans.
There is no debate on that one. We refuse to be a client state of China or of the United States of America.We are patriots who will never agree to sell our sovereignty for a few pieces of silver.
But in the same vein, we will fearlessly denounce corruption and clientilism no matter who practises it.Plunderers of the people's wealth should promptly be given a one way ticket to Chikurubi. Ill-gotten wealth should be expropriated and returned to the people.
Put bluntly, no-one should be allowed to benefit from corruptly acquired wealth. That is our agenda. That is our mission. We are not fighting the revolution. We are not sell-outs.
As we seek to reconstruct the devastated nation called Zimbabwe, we are not going to replace one set of thieves with a new set of kleptocrats. No! We are not going to do that. Ours is a legitimate continuation of the revolution that was started by our forebearers.
We are not going to betray the spirit of Mbuya Nehanda and Sekuru Kaguvi. We are not going to sideline the spirit of Mzilikazi and Lobengula. We are a proud generation with a very deep link with our history. We are not ashamed of being Africans. Indeed, we are not ashamed of being black. We are dark and lovely!
A complete and total paradigm shift on issues of governance is what we are clamouring for. Meritocracy as opposed to patronage and nepotism is what we seek to establish.This is not about party politics. This is about a whole shift in ideology and methodology.
When we attack the earlier generation of nationalists, it is not about personalities. We attack the idea and not the person. Intolerance and fascism have led Zimbabwe into a hell hole. People fight over personalities instead of over ideas.
We spent so much energy on pursuing petty factional battles across the political divide. People are categorised into various factions. We completely refuse to be factionalised. We do not belong to any faction simply because we are smart enough not to be anyone's tool or pawn.
We belong to the people' faction. We will call a spade a spade.Like us or hate us, we will not sell our souls and principles to comply with some self-serving and narrow factional agendas. We always look at the bigger picture. We never lose sight of the ball.
Zimbabwe will have a brand new constitution in the next few months. As some of us have always argued, this constitution will be a negotiated document at the end of the day. That is the way it is. When this new constitution is finally adopted after the referendum coming soon, we should take this as a unique opportunity to rebuild our shattered nation.
Zimbabwe does not deserve to wallow in persistent political strife and civil unrest. Over and above adopting a new constitution for Zimbabwe, we also have to adopt constitutionalism. Constitutionalism will assist us to denounce and renounce repression, intolerance, militarism, dictatorship and tyranny. Whoever wins the forthcoming elections, if they are free and fair, should be allowed to peacefully assume power.
The people of Zimbabwe deserve better. We need a new brand of politics. Politicians should come and go. No one is indispensable. Only God is! Our national army and national police force should strive to be apolitical. They should always strive to serve the people and not to only serve a particular political party.
Thus, men and women in uniform should never be allowed to be active political players in the New Zimbabwe that is now beckoning. It is not our intention to politicise the uniformed forces nor to militarise the civil service. In true democratic fashion, our uniformed forces should swear allegiance to the government of the day; no matter who wins the next elections to be held in June 2013.
Zimbabwe is a mighty, blessed nation.Very soon, Zimbabwe will go back to the future.
Obert Gutu is the Senator for Chisipite in Harare. He is also the MDC-T Harare provincial spokesperson and Deputy Minister of Justice & Legal Affairs.
This article was initially published by InDepthAfrica.com