By Esther Gomo | Nehanda Showbiz |
Seven years after winning an asylum claim to stay in Britain, controversial former UK Big Brother contestant Makosi Musambasi was back in her native Zimbabwe over the weekend to promote her new lifestyle talk show.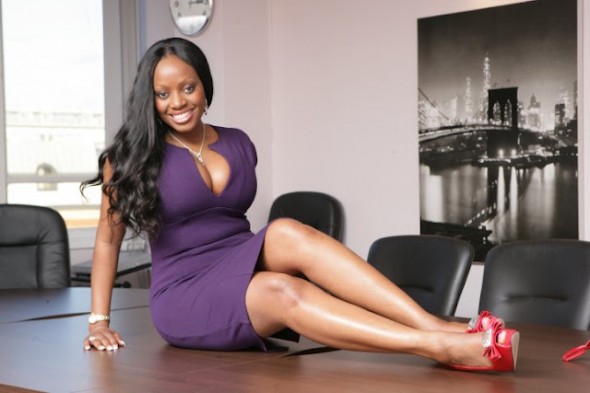 Facing deportation after her working visa had been curtailed because she left her job as a cardiac nurse to appear on the UK Channel 4 reality show, the then 25 year old made an asylum application which was at first rejected.
It was only on appeal that an asylum tribunal ruled she could face violent confrontation if she returns to Zimbabwe, following her lewd behaviour on the show. There were no such worries as Makosi flew back into Zimbabwe.
Speaking to the Zimbabwe Standard newspaper Makosi said her visit was meant to absorb the culture in her country of birth, hoping this would feed into her talk show. She also hoped the show would be aired in the country.
"I left Zimbabwe 13 years ago and since then, a lot of things have changed. So I want to use this opportunity to absorb the culture and society. I want to re-acquaint myself with the country so that when my show airs, I would know what I will be talking about," she said.
Makosi who said she entered the UK Big Brother show because life as a nurse was 'monotonous and unfulfilling' said her appearance on that show nearly led to her downfall as she turned to alcohol and she even considered doing drugs.
"Before Big Brother I was naïve. I divulged lots of information about myself to the show producers and this is the information that they later used against me.
"There were journalists from The Sun here (in Zimbabwe) who were digging up all that information — like who my first boyfriend was. I had unsuspectingly divulged this information in the forms I filled before I entered the show.
"Because of the hollowness I felt, I was driven to do some things which my parents would not be proud of, like posing for a photo topless. I felt I had become the black sheep in the family," she said.
This year in February British tabloid The Sun newspaper reported that Makosi was kicked out of Britain after trying to enter using a relative's passport. It was reported she was living in Lagos, Nigeria with her partner before making the trip back to her UK base.
According to the paper the UK Border Agency officers recognised the 31-year-old ex-nurse when she arrived at London's Heathrow from Nigeria. Around £12,000 in cash was confiscated from her. The UK Border Agency said at the time that the money was being investigated.
Commenting on the deportation this weekend, Makosi who says she is now based in Zambia said the story was riddled with inaccuracies, but she did not want to discuss it.
Last year Makosi was again in the news after she was arrested by British police and held for 20 hours before being charged with driving with no insurance and driving on an expired provisional licence.
When police stopped her Smart car she was reported to have had thousands of dollars in cash. Officers asked her for her licence but on inspecting it were not satisfied and detained her in South East London.