By Lance Guma
Those who live in glass houses should not throw stones, but obviously someone forgot to tell the folks inside Zanu PF. In this expose, we look at the love scandals that have dominated Mugabe's party since independence in 1980.
James Makamba (Former Zanu PF MP)
Businessman, Radio Presenter and former Zanu PF MP for Mt Darwin James Makamba fled to the United Kingdom in 2005 after rumours of his alleged affair with First Lady Grace Mugabe threatened to complicate his defence of 'dodgy' charges that he had externalised millions of dollars in foreign currency.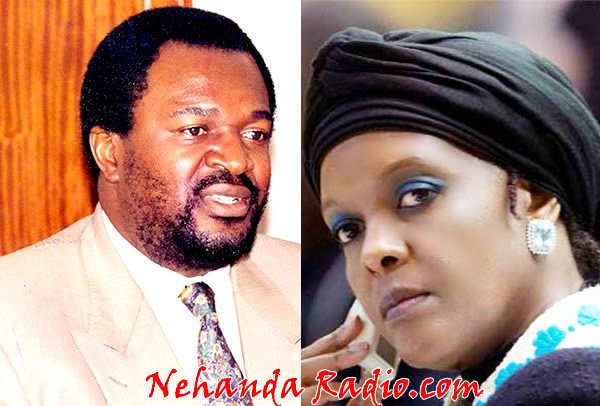 A US diplomatic cable titled "First Boyfriend Released" and 'Wiki-Leaked' in 2009 suggests the late army General Solomon Mujuru 'weighed in' to support Makamba during his incarceration. The cable quotes Makamba family sources who also say Grace Mugabe repeatedly called Makamba's wife to apologise.
The reason for the apology was never fully explained.
Makamba denied both allegations but after more than 6 months in custody, decided to flee the country when he was out on bail. Last year Makamba and businessmen like him who were facing charges of externalising foreign currency were 'de-specified' and told they were free to come back.
But rumours of Makamba's affair with First Lady, Grace Mugabe appeared to complicate his position. In 2005 Mugabe had ordered that the Central Intelligence Organisation (CIO) do a 'sweep' of Makamba's Johannesburg home in South Africa after hearing claims that he was secretly seeing his wife.
One report said "Makamba did himself great harm by sending flowers and presents to Grace Mugabe through intermediaries. Some of the flowers were received on behalf of the First Lady by the CIO security men. Grace justified the meetings as being related to 'business and agricultural' matters."
According to the report, in one incident "Makamba visited Mrs Mugabe in a Johannesburg hotel for a long period one night. Her security detail recorded the incident and later advised her husband." Makamba has remained media shy and refuses to discuss the matter with journalists up to this day.
When Makamba's daughter Chiedza died in a tragic car crash last year in December, Makamba was not able to attend the funeral in Zimbabwe and told his colleagues in Zanu PF to help with the funeral. He explained that he could not attend "due to his invidious position".
Roger Boka (Late businessman aligned to Zanu PF)
Business tycoon Roger Boka, one of the pioneers of black empowerment in Zimbabwe, had a soft spot for the ladies. He successfully wooed and had a long running affair with then ZBC TV presenter Nanette Silikhuni. Boka who was diabetic died in February 1999.
Boka bought Silikhuni a Mazda 626 Executive vehicle when she was still a student at the Harare Polytechnic and her children were also well looked after by the businessman. One of Silikhuni's friends recounted how she had a "beautiful Samsung mobile phone — a rare luxury for college students."
Another report on the New Zimbabwe.com website recounted testimony from a witness who said "I used to be Silukhuni's neighbour in the late 90's at Zambezi Flats on Quendon Road in Malbereign. I would see Boka in a white vest relaxing at Silukhuni's balcony."
Another friend of the presenter told the website that "At around the same time she was running off with Boka, we had Lydia Mavengere (former ZBC TV presenter) confronting her over Myethi Mpofu (Natbrew MD). She (Nanette) just has an uncanny predilection to sleep walk into love triangles."
As reported before Silukhuni was to later have another affair with Local Government Minister Igantius Chombo which resulted in a nasty divorce between the Minister and his wife Marian Mhloyi. Marian sued Silikhuni for Z$2 billion dollars blaming her for the breakdown of her marriage to Chombo.
Join me tomorrow (Friday) for Part 5, the last in this series. You can also follow me on twitter @LanceGuma