Zanu PF finally admit control of Chipangano gang
ZANU-PF Secretary for Administration Didymus Mutasa has rebuked the provincial leadership in Harare for failing to reign in a Mbare group, Chipangano, believed to be aligned to some party officials and is terrorising commuters and vendors in the province.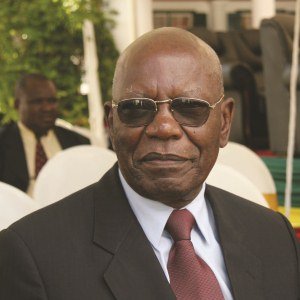 Mutasa challenged provincial chairman Ambassador Amos Midzi, to make sure the group was stopped from tarnishing the image of the party. He said this while addressing the provincial leadership on the party's decision to disband District Co-ordinating Committees yesterday.
"We hear that there are some people who are harassing commuters and commuter operators in the name of the party. Cde Midzi if you tell me that you don't know that group, I will tell you that you are lying. Instead, I want to know what is not ending it."
Mutasa said the group's mischievous conduct cost the party during elections. In his response, Ambassador Midzi acknowledged that there were problems with rank marshals, but said some of them were not under Zanu-PF.
"The last time you called us to your office about this, we came back and we talked about it. It is true that there are problems with these people, but there are others we don't know who go about and do bad things and they are labelled Zanu-PF.
Meanwhile, speaking at the same meeting, Zanu-PF national political commissar, Cde Webster Shamu, said Cde Jabulani Sibanda was the only legitimate war veterans' leader. Shamu said Sibanda's association was the only war veterans organisation affiliated to Zanu-PF. The Herald