Celebration Church founder Tom Deuschle charmed by Nakamba's 'humility'
Celebration Church founder and senior pastor Tom Deuschle at the weekend took to his Twitter account to praise Zimbabwe Warriors midfielder Marvelous Nakamba, saying "his humility and good nature struck me."
Deuschle who met with the Aston Villa man at the Celebration Church in Borrowdale in Harare on Saturday and revealed he "had a quick catch up over coffee" believes it's time for the 29-year-old's holding midfielder to shine.
He also commended the ex-Bantu Rovers and Club Brugge player for his philanthropic works he does through his foundation.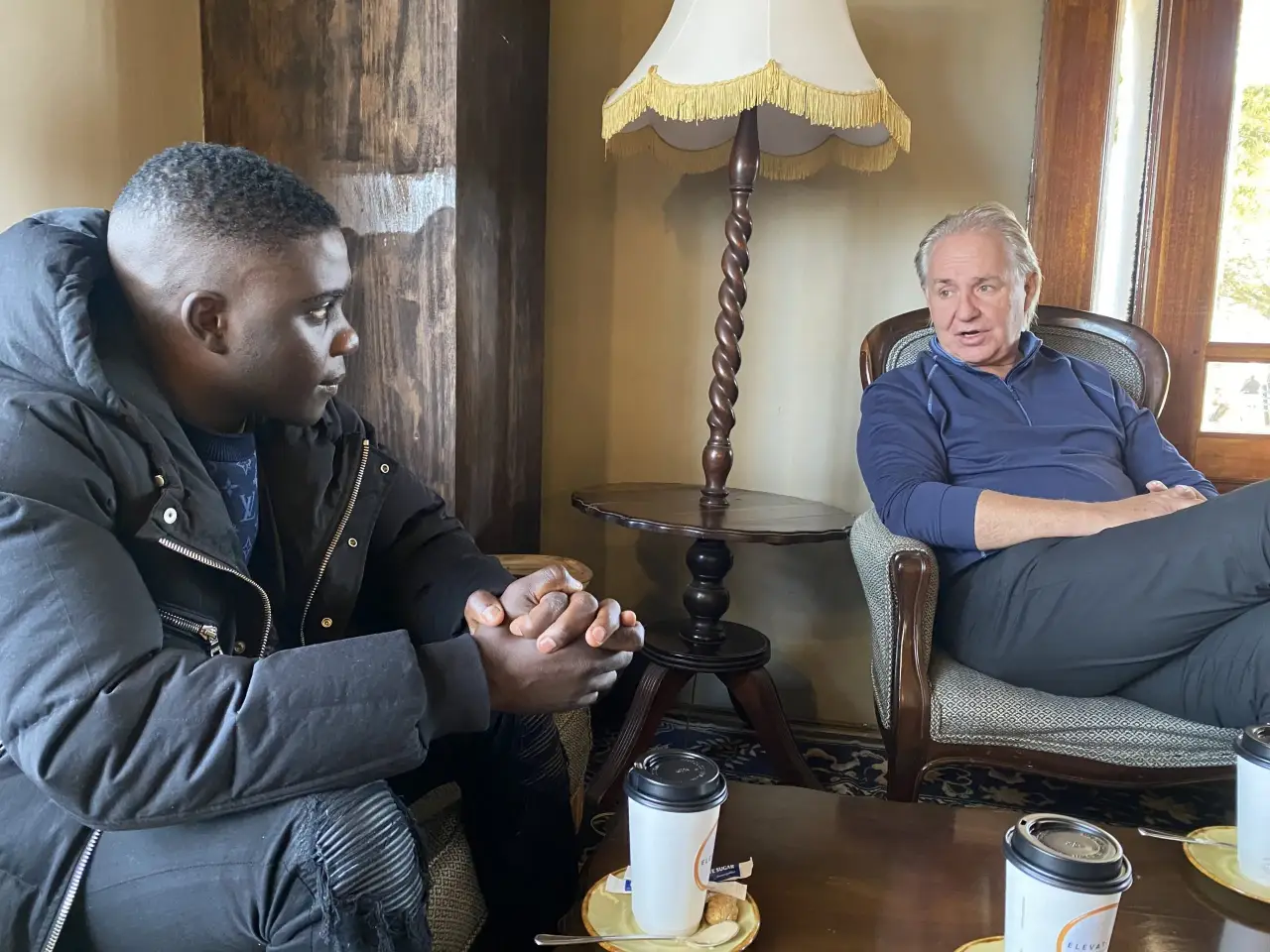 Read his tweet: "Met Marvelous Nakamba this morning and had a quick catch up over coffee. His humility and good nature struck me."
"I believe that the season has come for him (Nakamba) to transition from popularity to influence with his God-given gift as a soccer player.
"More importantly, the phenomenal work he's doing with some of our less privileged communities."
Nakamba established a charity organisation named after him, the Marvelous Nakamba Foundation (MNF) in 2019.
MNF was established to assist childrens from underprivileged communities who are in need, to improve their lives and seek to help them through the power of sport.
Nakamba who helped Luton Town to secure top flight league promotion, auctioned the kit he wore during the Sky Bet Championship playoff final at the Wembley Stadium against Sheffield in June with the proceedings channeled towards his MNF foundation.
MNF revealed in a statement shared on their social media pages.
"Marvelous Nakamba Championship winning kit up for grabs to the highest bidder starting at $5000. Place your bids in our inbox. Proceeds go to the Marvelous Nakamba Foundation."