Job Sikhala ruling postponed as Ngarivhume challenges sentencing
Incarcerated opposition Citizens Coalition for Change (CCC) MP Job Sikhala's judgement in the case he is accused of obstructing the course of justice has been postponed.
Magistrate Marehwanazvo Gofa on Friday moved the ruling to May 3, 2023 citing that she received the submissions late.
Sikhala has spent more than 300 days detained without bail over allegations of inciting public violence.
The Zengeza West legislator was arrested on 14 June together with fellow MP Godfrey Sithole and the 14 members of Nyatsime community over allegations that they incited violence to avenge the murder of CCC activist Moreblessing Ali.
While others were granted bail, Sikhala was not released. The State went on to even slap him with more charges including allegations that he obstructed the course of justice.
He, however, denies this. Ruling on the matter has been postponed.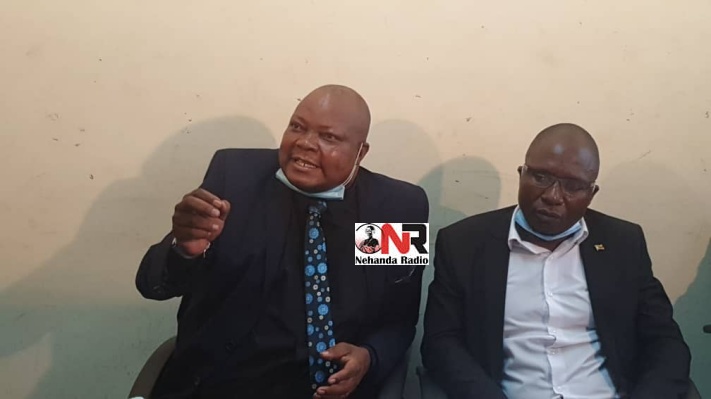 Meanwhile, Transform Zimbabwe leader Jacob Ngarivhume on Friday decided to challenge his conviction in the case he is accused of inciting public violence.
On Thursday, Magistrate Feresi Chakanyuka convicted the prominent anti-corruption activist of inciting public violence after he called for an anti-corruption demonstration sometime in 2020 against President Emmerson Mnangagwa's regime.
Accordingly, his lawyer Professor Lovemore Madhuku told the court that they want to apply for a Constitutional Court referral, saying the basis of conviction was unreasonable and infringes the human rights in the Bill of Rights.
The State is opposing the application for postponement saying it's not necessary.
"He wants to challenge the constitutionality of Sec 192 but he has not yet been sentenced. We do not know what he is challenging because he has not been sentenced as yet," said Prosecutor Shonhai.
The Magistrate said that it is not necessary that the matter be postponed adding that the defence needed to make oral submissions for their application for referral to Constitutional Court.
Ngarivhume was eventually sentenced and he accused the regime of wanting to silence "all voices of dissent" in Zimbabwe.
"Obviously they want me not to participate in the next elections. But we remain resolute. We absolutely understand what they want to achieve. They want to silence all voices of dissent in this country.
Meanwhile, top investigative journalist Hopewell Chin'ono who is facing the same charges which led to Ngarivhume's conviction accused the Zanu-PF regime of being behind this.
"Zimbabwean political activist Jacob Ngarivhume has been jailed for 4 years for calling for Anti-Corruption demonstrations in 2020.
"The magistrate said he will serve three years in prison. Ngarivhume was first arrested on 20 July 2020 for calling for the demonstrations penciled for 31 July 2020.
"Zimbabwe's constitution allows for citizens to demonstrate peacefully.
"The Zanu-PF regime has targeted journalists who exposed corruption, jailing them using laws that don't exist and using bogus charges," Chin'ono said.