Minister admits Hwange Power Station is using obsolete equipment
Electricity woes in Zimbabwe are seemingly not going to end any time soon following an admission by Energy Minister Soda Zhemu that the Hwange Thermal Power Station is too old to be trusted with a formal way of electricity production.
Zimbabwe is experiencing power shortages which the power utility Zimbabwe Electricity Transmission and Distribution Company (ZETDC) attributed to low water levels at the Kariba Hydro Power Plant and maintenance at Hwange Thermal Power Station.
But the Zhemu was very clear in Parliament on Wednesday that, Hwange Power Station is now too old hence its capacity in terms of electricity production is too volatile.
He further stated that, this is one of the reasons why the Zimbabwe Electricity Supply Authority (ZESA) is no longer giving timetables with regards to load shedding.
Asked by opposition Citizens Coalition for Change (CCC) MP Prosper Mutseyami why ZESA "no longer give timetables with regards to load shedding? It just happens just like that – if we had timetables, companies, families or people would plan according to the load shedding schedule."
Zhemu said "at the moment, it is very difficult to come up with a schedule for load shedding in as much as in power curtailment which happens from time to time mainly occasioned by the performance of Hwange Power Station.
"Hwange Power Station because of its age, you cannot plan well based on the capacity that will be coming from Hwange Power Station," Zhemu said.
"We have unplanned outages that are occurring from Hwange Power Station. You would be surprised like I have already indicated that from Hwange today in the morning, we were obtaining a capacity of 387 megawatts but you would be surprised to hear that by the end of the day, we would be down to 100 megawatts.
"The four units that are currently on service, some would have gone out of service. So, the power station is not reliable at the moment because of the age. We will soon be availing load shedding schedule after the coming in of Unit 7 and 8."
The Minister said Hwange's Unit 7 and 8 were under maintenance.
"If there is going to be any deficit after the two units would have been brought into service, then obviously ZESA will have to give a load shedding schedule. As we speak, it is very difficult to come up with one because of the performance of Hwange Power Station.
"However, I want to promise this House that soon after Unit 7 and 8 are through, then for whatever capacity deficit that we will obtain, a schedule will be provided," he said.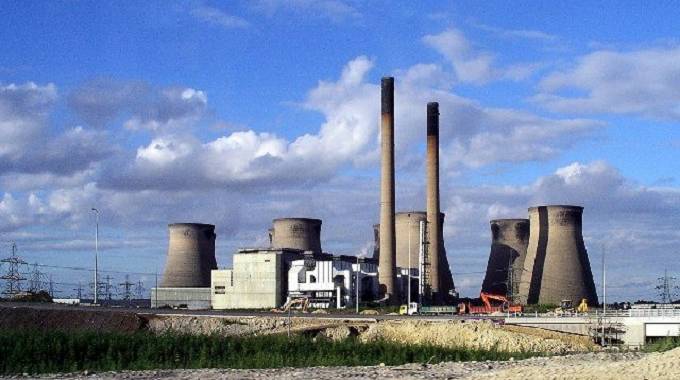 Last month, while speaking during a Public Policy Research Institute of Zimbabwe (PPRIZ) Webinar on energy crisis, former deputy Prime Minister in the Government of National Unity Professor Arthur Mutambara said the Indian company Water and Power Consultancy Services (WAPCOS) contracted to manage works at Hwange thermal power stations was incompetent to carry out the duties.
"We must carry out the refurbishment of Hwange 1 and 6. They are too old and they've not been refurbished. It is a problem because WAPCOS the Indian company is incompetent. It must be removed.
"There's a company called WAPCOS, which has got a management agreement to run Hwange 1 and 6, they are incompetent, they are not capable. They must be removed immediately and the job of managing Hwange 1 to 6 must be given to Zimbabwean engineers in the diaspora, in the country and then a plan laid out to refurbish Hwange 1 to 6 using the OEMs, the original equipment manufacturers," he said.
Addressing journalists in 2021, ZESA executive chairman Sydney Gata admitted technology being used at Hwange Thermal Power Station was 38 years old yet it is expected to operate at every second.
"The media will write about breakdowns and whatever, big news. But I say to you, this asset was designed and built in 1983. In fact, the first unit was commissioned at the end of 1983. The technology deployed here is of the 1970s generation.
"So the designs in the power station are 1972. And since November 1983, has been operating every second, everyday until it was taken out for inspection in 1996.
"These things are 38 years old. Some of us here drive Mercedes Benz. I'm yet to see a Mercedes Benz that is 38 years old on the road going at full speed. Because when we switch on our generator, we operate at maximum capacity." Gata said at the time.