Exclusive: Tagwirei divides SDA church in Zim, forms dirty cartel with pastors
The alleged "corrupt and immoral" behaviour of President Emmerson Mnangagwa's controversial ally and tycoon Kudakwashe Tagwirei has ponderously divided the Seventh Day Adventist (SDA) church in Zimbabwe, leaving its grip on faith solely in the hands of the Almighty God, Nehanda Radio can exclusively reveal.
Tagwirei who is being regarded internationally as a ruling Zanu-PF oligarchy, corruptly winning government contracts worth billions, is being accused of exhibiting too much power by his own church.
Investigations by Nehanda Radio established that the fuel mogul is forking out a lot of money sponsoring the SDA church in order to maintain his grip on power by getting his people influential positions.
Church leaders / members who spoke to Nehanda Radio on condition of anonymity highlighted that Tagwirei is now so powerful he decides who gets what positions at church offices especially at Harare based Union Office and Conferences.
The sources expressed that church members are afraid to talk about it for fear of victimisation.
Investigations conducted by Nehanda Radio unearthed that Tagwirei is behind the construction of a multimillion state-of-the-art Harare City Centre Church HCCC in the CBD and some building materials and chairs etc are said to be imported.
Huge donations were also made to the SDA run Solusi University which is located outside Bulawayo, several Tagwirei companies donated with Track MD Innocent Mugwisi – another controversial HCCC elder who dumped his wife for his mistress -donating a car and fuels to the institution, all courtesy of "Elder" Tagwirei.
Sources from the SDA HCCC branch indicated that Tagwirei directly pays a cabal of 'his' pastors and elders and offers them huge irresistible benefits that include but are not limited to top of the range vehicles and house loans.
"He is very untouchable. He acts like a demi-god in the church, making and declaring decisions on behalf of the whole church.
"He is basically cultivating the culture of corruption and immoral behaviour in the church.
"What worries us right now is the fact that the church leaders no longer have capacity to rebuke or censure him because they are benefiting.
"Imagine, several allegations of adultery, corruption and using the church for money laundering and illicit financing have been brought to the attention of the church leaders but they turn a deaf ear and blind eye to all of that," the source lamented.
" I think he should just take his pastors form their own church and leave God's church alone, added the source.
Against this background, two camps now exist in the church. Tagwirei's church cartel comprises elders and pastors who directly benefit from him.
The other camp constitutes a brave group of church elders who are resistant to Tagwirei's influence. They accuse him of taking other people's wives and dining with the Zanu-PF regime, undermining democracy and looting public funds.
To them, the Sakunda Holdings boss is not fit to be an elder in the church.
They accuse Tagwirei of turning the HCCC into a "sex haven".
"Tender deals are being discussed at church. Companies are being formed in the church and "elder' Tagwirei is the kingpin."
The other source, an elder who claimed to have since left HCCC went on to quote Matthew 21:12-17 where Jesus "entered the temple[a] and drove out all who were selling and buying in the temple, and he overturned the tables of the money changers and the seats of those who sold doves."
Tagwirei was once dismembered from SDA after his nasty divorce with his first wife.
Nehanda Radio understands that, sometime last year, he impregnated his ex-wife only identified as Rumbidzai, breaching SDA regulations which states that "no sex outside marriage". Tagwirei is currently married to Sandra.
Notable church members who are against Tagwirei's influence and behavior are Thabani Mpofu who is a well respected SDA elder and top constitutional lawyer, Pastor and Chaplin Munyaradzi Savanhu, Gweru based pastor Tapiwa Chinyavanhu and top human rights lawyer who is also and member of the SDA church Paidamoyo Saurombe.
On 16 November last year, Advocate Mpofu posted an ambiguous statement on Facebook seemingly directed at his rivals in the church.
"They loot the public purse, throw chum to an emaciated few in a pompous ostentation of generosity hoping 2 make political strides and we are all supposed to clap and sing 'ndonzwa kunaka dzokorora' It's deeply irreligious and satanic of any1 to lend support to such unblushing vulgarity," he posted.
Tagwirei's camp comprises of several Pastors that include Blessing Nyahuma who is in the controversial businessman's inner circle and an adviser.
It is believed that they went together to the Middle East during the festive season along with top management from Sakunda Holdings and Fossil Contracting where they discussed measures to evade sanctions imposed by the West.
Nyahuma, is also being accused by several other pastors in the Adventist Church for being a snitch as he is widely accused of blocking other men of cloth to the benevolent Tagwirei.
Few years ago, Nyahuma was reportedly sent to Germany for academic advancement and upon his return the Mabvuku born pastor eventually found himself eating at Tagwire's table.
Allegations are also that Tagwirei directly pays HCCC resident Pastor Brian Moyo whose wife Nyarai Moyo owns the flamboyant Yanaya restaurant in Harare.
The current HCCC pastor Laven Moyo is accused by man and sundry of being a 'toothless bulldog' and too lenient on Tagwirei, and his cabal. "He also allegedly gets a lot of benefits from Tagwirei, why is he not practicing what he preaches, " said the source.
Church elders who spoke to Nehanda Radio accuse him of being "corrupt" because "he cannot be comfortable with dining with these people (Tagwirei and his allies)."
One of the former HCCC elders said: "Isusu we decided to transfer from HCCC because we wanted to preserve our faith , " It's no longer the Adventist faith we know when it comes to HCCC.
"What shall we do when pastors are accepting brown envelopes to protect this guy".
Pastor Chiriga who is viewed as a great preacher not only in the Adventist circles but in the Christian community is also being accused of being arm twisted by Tagwirei. He and other pastors were given top of the range vehicles by Tagwirei and now he follows him wherever the businessman goes.
Tagwirei's business cronies who include his Personal Assistant, Everton Mlalazi, Obey Chimuka, Innocent Mugwisi, Gumbotshuma, Simon Dzete among many others are also doing what they want in the church while dancing to the tune of their master.
Dzete a former ZIMRA official, is the CEO of Delfina Customs Clearing. He is the one who does customs and tax clearances for all Tagwirei companies.
His wife is a younger sister to Tagwirei's front at Fossil Contracting, Obey Chimuka.
Dzete is the one behind the Zimbabwe United Passenger Company (ZUPCO) buses scandal where government leaked documents in 2020 revealed that buses initially said to belong to government were imported by a private company Landela Investments (Landela), before being sold to the government enterprise at exorbitant prices. Dzete was the chief negotiator on behalf of Landela, Tagwirei's company.
Chimuka is also an elder at Bluff Hill SDA church, "Likewise he follows in the footsteps of his boss, vanoita zvavanoda varume ava."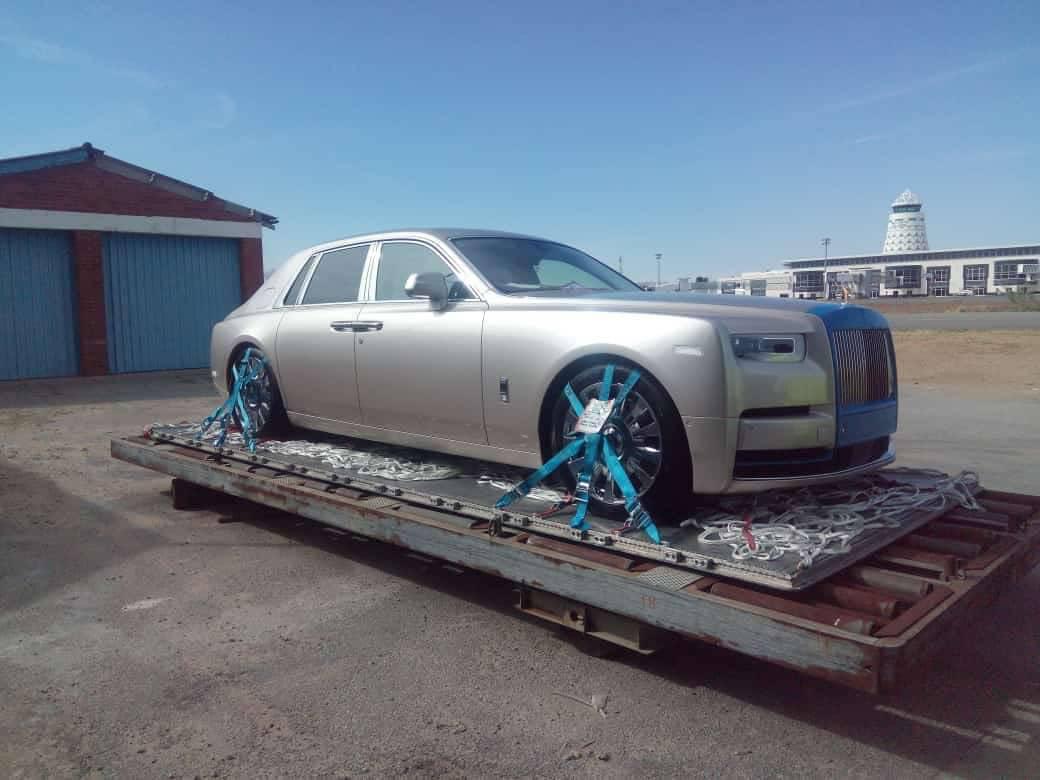 Another elder HCCC elder identified as Gumbochuma is also a close ally of Tagwirei. His wife runs a company called Platinum Catering which provides food at all Tagwirei events including funerals, parties and weddings.
On 10 October 2022, Tagwirei presided over the official opening of Stephanos Hospitality Group, Gumbochuma's group of companies allegedly being sponsored by Tagwirei.
Gombochuma is a leader of a team that is being frequently sent by Tagwirei into the street with large amounts of ZWL money, manipulating rates to get US Dollars for his companies.
Famous Pastor and musician Aaron Rusukira is also a close ally of Tagwirei. The "Mwanangu" singer is also being paid monthly allowances by Tagwirei.
Rusukira, a medical doctor by profession, is also believed to be a powerful member of the Central Intelligence Organisation.
He is one of the preachers behind the seemingly expendable Pastors for Economic Development (Pastors for ED), an overzealous Zanu-PF aligned pressure group led by the clergymen.
One of the senior elders told Nehanda Radio that disgruntled members are contemplating on writing a petition to the SDA regional office in South Africa highlighting these and many other allegations and why the local branch is failing to reprimand and censure Tagwirei.
The church has reportedly received a report that he is targeting married women using money as a launchpad.
In October last year, Tagwirei confessed in church that many women were coming to him asking for help on behalf of their husbands.
"I have a problem and I want to confess, a big problem. There are many women or wives who come to me looking for help on behalf of their husbands. Yet it is being said that 'seek from your husband not from other people's husbands," Tagwirei said.
The controversial businessman is presiding over a sprawling network of more than 40 companies spanning the oil, mining, banking, logistics, transportation, and import/export, which have been linked to alleged corrupt activities and state capture.
The United Kingdom and United States governments have already sanctioned Tagwirei and his company Sakunda Holdings Private Ltd for aiding the Zanu-PF regime in undermining freedoms and corruption.
Specifically, the U.S. Treasury Department said Tagwirei had used his "relationship with President [Emmerson] Mnangagwa to grow his business empire dramatically and rake in millions of U.S. dollars."