By Robson Sharuko
In the end, it all came down to the finest of margins, the tiniest of differences, the tightest of races and, for some neutrals, probably the dirtiest of conclusions.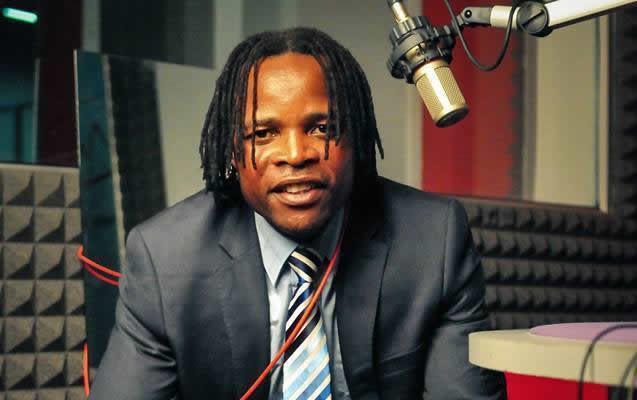 And, when the compelling drama was all over, the old beast was still standing tall — shaken but not beaten, battered but not butchered, bruised but not subdued.
Rufaro exploded into a cacophony of mass celebrations, more out of relief than the joy of triumph, knowing fully well how just a goal could have completely changed the script.
The goal which Alois Bunjira believed he had scored, just 24 hours earlier in Kwekwe, only for it to be ruled out in a haze of both controversy and conspiracy on Super Saturday.
The goal which Ian Gorowa should probably have scored, not for the old beast but its opponents, when he raced through on goal on that Super Sunday, but squandered his chance.
A campaign, which had suffered the humiliation of a six-goal mauling for the old beast, at the hands of Lancashire Steel in Kwekwe, somehow ended in the ecstasy of glory.
And, as fate might have it, Kwekwe also provided the setting where the feisty challengers' dreams were eventually buried, on that Super Weekend.
It was the Summer of '95.
Ronnie Chihota and some guys from Mbare had formed a football club, the players borrowed from Darryn T eventually quit, maybe they should have known the club would never get far.
But, when they look back now, that summer seemed to last forever, and if they had a choice, they would go back there, for those were the best days of their lives.
Just a day before the end of season, they found themselves on the gates of glory, their merry band of fans celebrating in the back of the lorry.
They all knew, it was now-or-never, those were the best days of their lives.
Now, times have changed but, looking at everything that has come and gone, they still talk about the Summer of '95.
For Blackpool was a grand football experiment that almost conquered the domestic landscape 25 years ago.
And, they also came within just a goal, of a place in the 1995 CAF Cup Winners Cup final.
On both fronts — both at home and on the continent — they didn't lose their final battles.
However, other teams (Dynamos in the domestic championship and JS Kabylie in the CAF Cup Winners Cup), won.
They pushed DeMbare all the way, in a classic 1995 Kingsgate Premier Soccer League race and, by the end of the marathon, virtually nothing could separate them.
Same number of points (58), same goal difference (+25), same number of wins (17), same number of draws (7), same number of losses (6).
They even had identical winning margins on the final day (3-1), both victories coming against army sides (Black Rhinos and Tongogara).
Dynamos had the better attack, scoring 54 goals to Blackpool's 50, a four-goal advantage:
But, the challengers had a better defence, conceding 25 goals to DeMbare's 29, a four-goal advantage.
So, in the end, the championship was decided by who had scored more goals, and the Glamour Boys retained their crown.
No one knows what would have happened, had the two teams scored, and conceded, the same number of goals.
Even in defeat, there were heroes everywhere in that Blackpool Class of '95 — Misheck Mapika, Collins Kabote, George Mbwando, Masimba Dinyero, John Ncube, Clifton Kadurira, Simon Munawa, Stewart Murisa, Alois Bunjira.
They took on Memory Mucherahowa, Tauya Murewa, the Flying Doctor at the very peak of his athletic powers, Chamu Musanhu, Callisto Pasuwa, Bekhi Mlotshwa, Vitalis Takawira, and almost became champions.
They also took on the continent, became the first foreign club to beat Kabwe Warriors 3-1 at the old Independence Stadium in Lusaka, with Mbwando scoring a superb hat-trick in a Cup Winners Cup tie.
They thrashed Reunion side US Saint Andrienne 5-1 on aggregate, including beating them 3-1 on their Indian Ocean island backyard.
They recovered from a goalless first leg at home to hammer Kabwe Warriors 3-1 in Lusaka and beat Young Africans of Tanzania, home and away by a similar 2-1 scoreline, in the quarter-finals.
In doing so, they became the first Zimbabwean side to qualify for the semi-finals of a CAF inter-club competition.
When Algerian powerhouse JS Kabylie fell 1-2 in the first leg of the semi-final at Rufaro, before about 30 000 fans rooting for their country, they were on the gates of paradise.
They had won six of their seven matches in the tournament, they never played a second leg at home, but found a way to make into the last four.
Their adventure eventually ended in Algiers, amid some unsavoury scenes during Issa Hayatou's chaotic CAF reign.
The sight of coach Joel Shambo, being forced off the pitch at gun point, after being sent off by the biased Egyptian referee, sent shivers among his players.
JS Kabylie got the goal they wanted, back in the days when North African teams always played the second leg at home, and won the battle on away goals rule.
The Algerians went on to win the tournament.
No one knows what would have happened had Blackpool conquered, both at home and on the continent, in that crazy adventure 25 years ago.
Maybe, Murisa and Bunjira wouldn't have left for CAPS United where, in 1996, they helped the Green Machine become champions.
Maybe, Blackpool wouldn't have collapsed, five years later.
But, a quarter-of-a-century down the line, it's hard not to remember Blackpool and that Summer of '95.
It's hard not to feel for them.
After all, by being forced to play their final league game on a Saturday, a day before DeMbare completed their programme, the league's chiefs conspired to put them at a disadvantage.
But, one thing will never be questioned, those were the best days of their lives. The Herald