By Latwell Nyangu
. . . it's good living
Faith Candy has likened herself to American diva Nicki Minaj because of their similar structures, but she is a person of her own.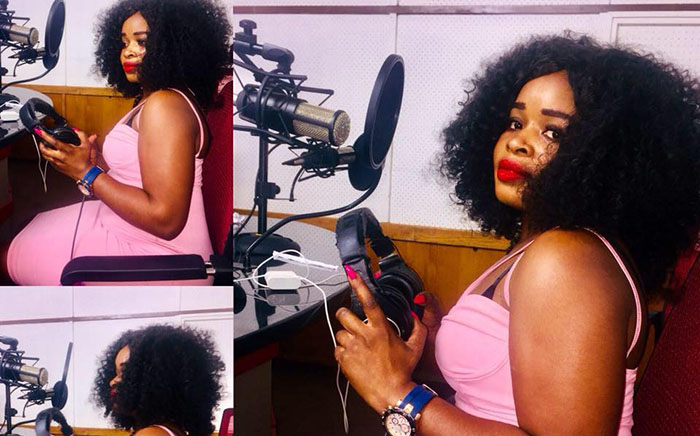 Real name Faith Naphazi, Faith Candy is an actress and singer whose dreams traces back to her school days.
Faith Candy said people liken her to Minaj but they were two different people.
"People call me Zimnicky because of the body and dressing but I believe we are different because I didn't have any plastic surgery, I am just an original true African woman.
"I didn't bleach but life yangu ndiyo yakangochinja environment, food, peace of mind and good living."
The musician, actress and model won Miss Curvy People's choice for 2018 and people have criticised her 'curves' and she said people have to see her face to face.
"Those people have to see me in real life because they only see my pictures, they have to see me in person.
"I have the curves that's why I won and I have featured on some Zambezi magic movies and ZBC.
"Miss curvy has helped me in many ways and since I won last year there are no chances of going back to contest again vanenge vavakutosarudzawo mumwe but I will remain curvy model and curvy queen."
Faith Candy said she started as an urban groove artist in 2015.
"I started as an urban groove artist before I joined hands with General Bazuka who is based in Australia in 2015.
"I sing afro Jazz and I manage a recording label Bazuka Studios which many artists record in Zimbabwe."
Faith Candy bemoaned lack of support for female artists in the industry.
"As female artistes l feel like we are being neglected, only male artists are being helped to grow and I don't know where we went wrong kuti vasationewo.
"And also women who are in this industry are being judged tinoonekwa sevanhu vasina hunhu yet that's a different issue.
"The issue of piracy has affected us in the industry," said Faith Candy.
She urged other female aspirants for the arts industry to pursue their dreams.
"I would like to tell other women out there that the sky is a limit, they should go for it and can make it."
Faith Candy opened up on her social life.
"I have a beautiful daughter Shanyqua and Faith Candy is not married and not single, I am in a relationship."
The actress said she had been doing shows in the country and some in Australia.
"My last shows were in 2018 because I was busy with Miss Curvy Zimbabwe preparations and this year no shows yet because of the situation.
"I went to Australia in 2015 where we launched our first album Evil Forest which I did with General Bazuka and he is planning so that I can go again this year.
"We are working on our brand new album and DVD with General Bazuka which will be released in April," she said. H-Metro